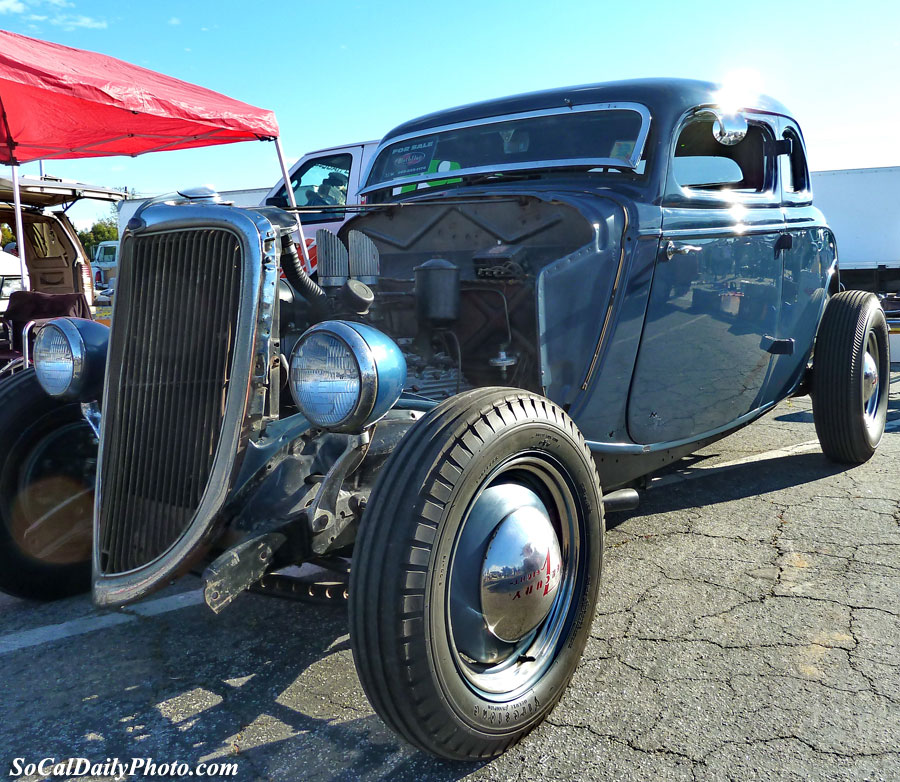 1933 Ford 5 window Coupe – $35,000 and it includes some rust! 😉
I was at the Long Beach High Performance Swapmeet and noticed this gem waiting for some love. For sale at only $35,000, rust included!
Photo taken with a Panasonic Lumix DMC-ZS6, ISO 125, 25mm, f/4, s 1/320.