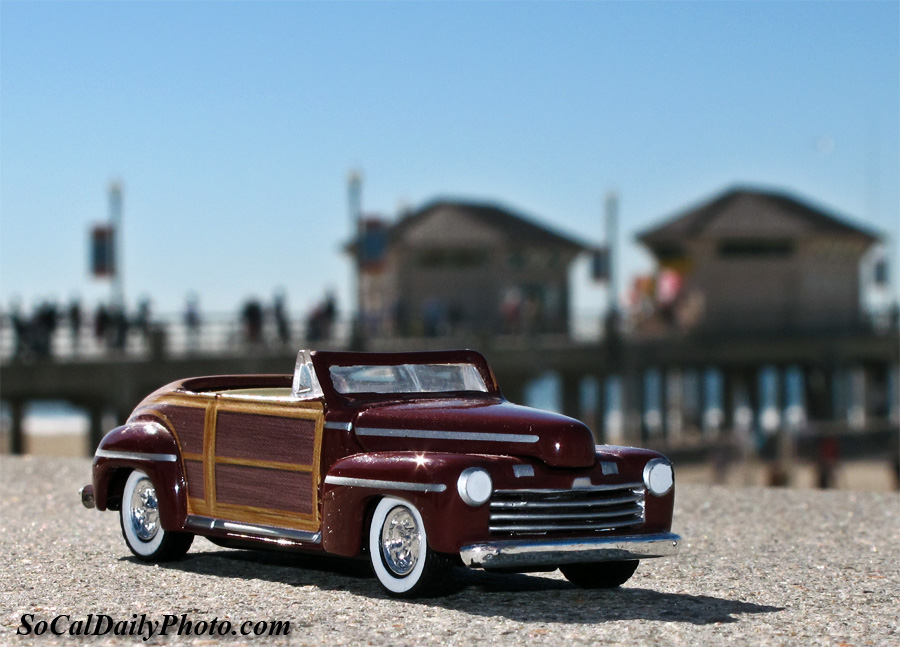 Hot Wheels 1946 Ford Woody Sportsman at Huntington Beach, California.
If you haven't noticed yet, in reality the car is very small, about 1:64 scale, which translates to about 2.5-3 inches long. Not very big is size, but big in class! You can find more info on size and scales for Hot Wheels here: Diecast4less.com.
The car is part of Hot Wheels Limited Edition 2 car Hot Wheels Surf's Up set. While visiting the HB Pier I placed the car on the cement sitting area at the entrance to the pier. Using my Canon Powershot G12, I used the macro feature in the camera and focused on the car. This allowed me to blur the background and get the desired affect you see above.
Since I can't afford the real car, this will have to do for now! 🙂