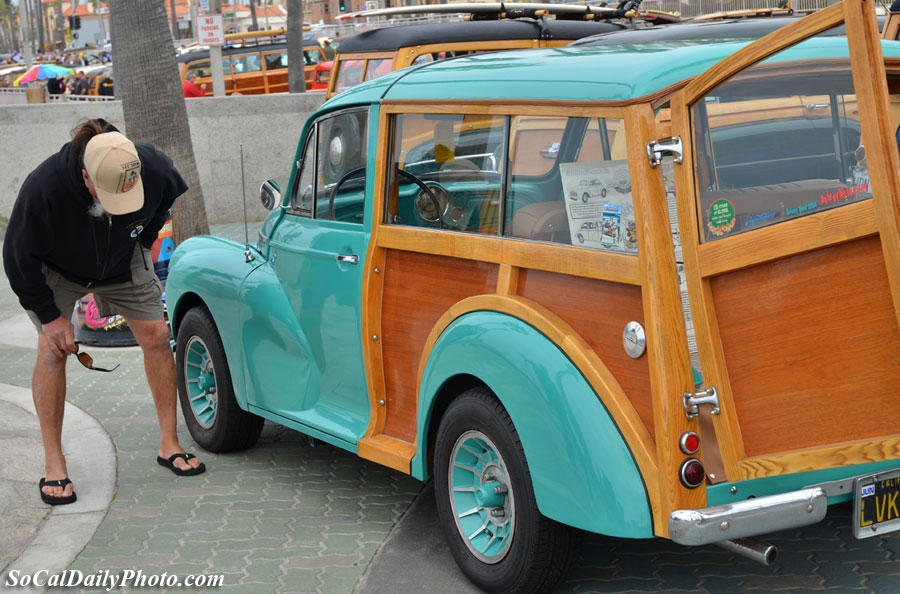 Gentlemen inspects dent on a 1959 Morris Minor Woody wagon in Huntington Beach.
I was at the 11th Annual Huntington Beachcruiser Meet this morning. It was a cold spring morning, but no rain so that was nice. What wasn't nice was the dent on this 1959 Morris Minor Woody wagon. This gentlemen was inspecting it, but it seems, (according to lady I spoke too) that it happened overnight. It was parked and covered, but someone must have hit it, perhaps some kids playing near the pier plaza.
Otherwise, the event was great. There were so many wagons, convertibles, VW transporters, woodies, pick-ups and other similar vehicles of the pre-1967 era.
On top of that, the Vans Pier Classic surfing competition is this weekend, so the beach was alive with activities.
***I've added a small gallery of photos from today's event of the HB Beachcruiser meet.