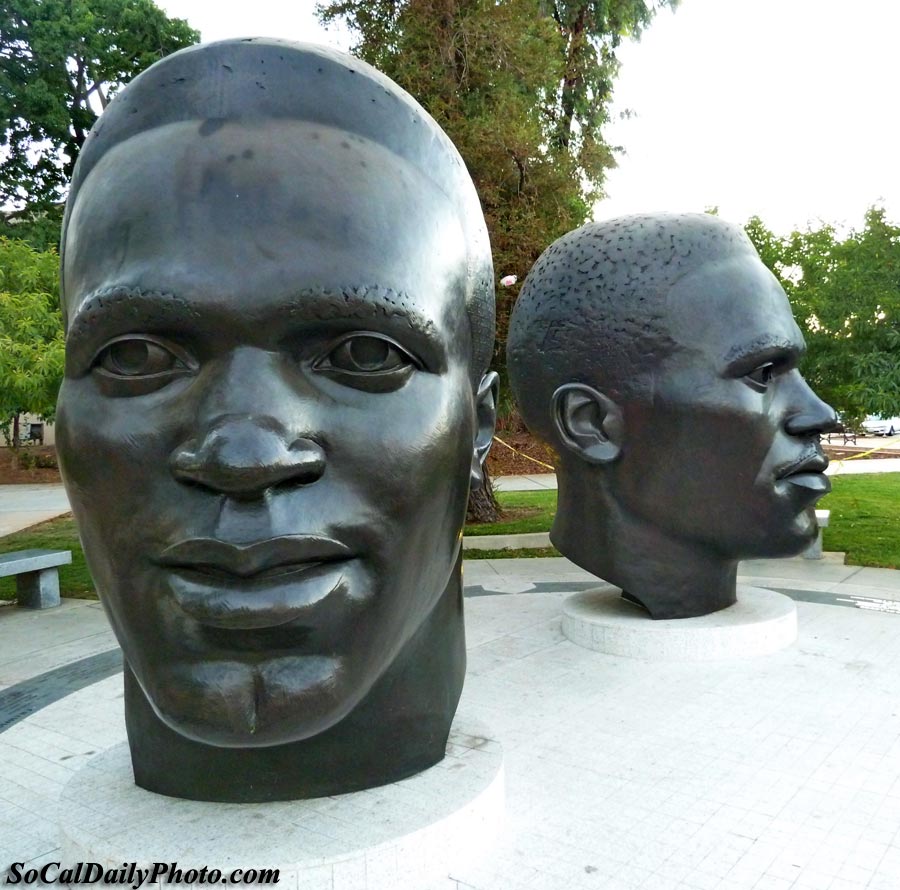 Bronze sculptures of Jackie and Mack Robinson at Centennial Square in Pasadena.
At Centennial Square in Pasadena, it's impossible to miss the two large bronze portrait heads of baseball icon Jackie Robinson and his brother, Olympic athlete Mack Robinson. Dedicated in November 6, 1997,  each bronze sculpture stands 9ft by 6 ft by 7ft and weigh in at 2,700 lbs each!
The entire monument was finally completed on June 20, 2002 when they finished the granite tile ring around the sculptures. This entire area is very beautiful, nice landscaping and beautiful green trees surround the sculptures.
I'll be working in this area for the next few days so I may upload more gems from Pasadena!