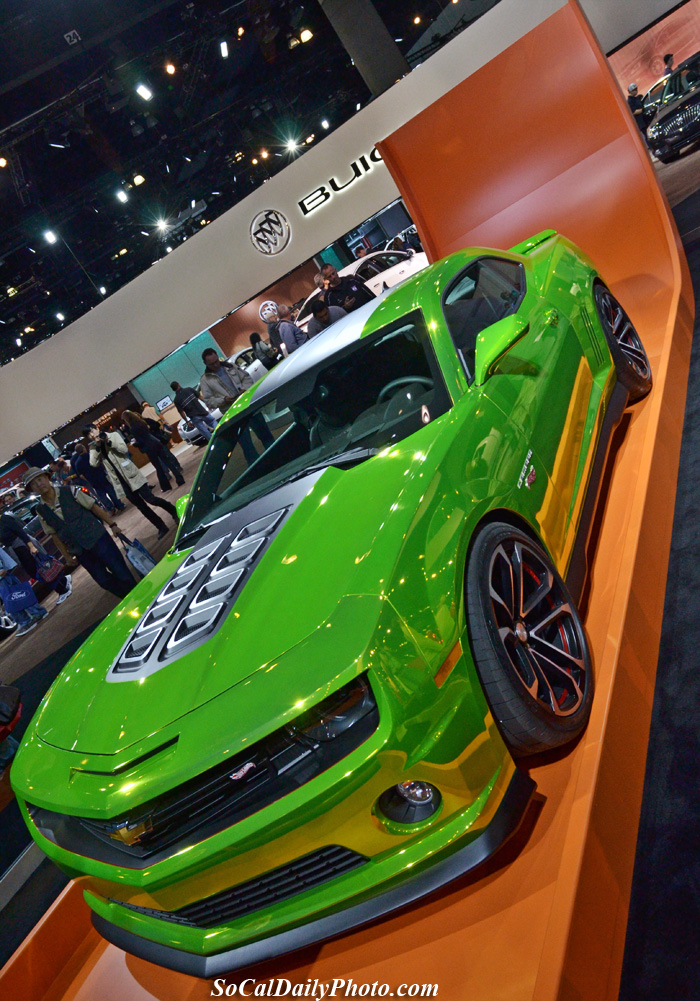 Green Chevy Camaro Hotwheels at the 2011 L.A. Auto Show
Yesterday I headed over to the 2011 L.A. Auto Show, it was the second day of the week-long event. As usual the crowds were large, but so is the event making it for a full day adventure.  One of the popular cars was created by Chevy when they partnered up with Hot Wheels to create this green Camaro.
The green Chevy Camaro was designed to look like a Hot Wheels 1:64 scale car coming down a Hot Wheels orange/red ramp, like the popular toy sets. However, here we were able to experience the car in it's full size. In some ways, we the viewers were now miniaturized to the size of the Hot Wheels car!
Overall, the L.A. Auto Show is always fun to attend. If you get a chance to visit, this year's event runs through November 27, 2011. There's also a few 2011 LA Auto Show discounts, so be sure to see those before you arrive to save on the admission.