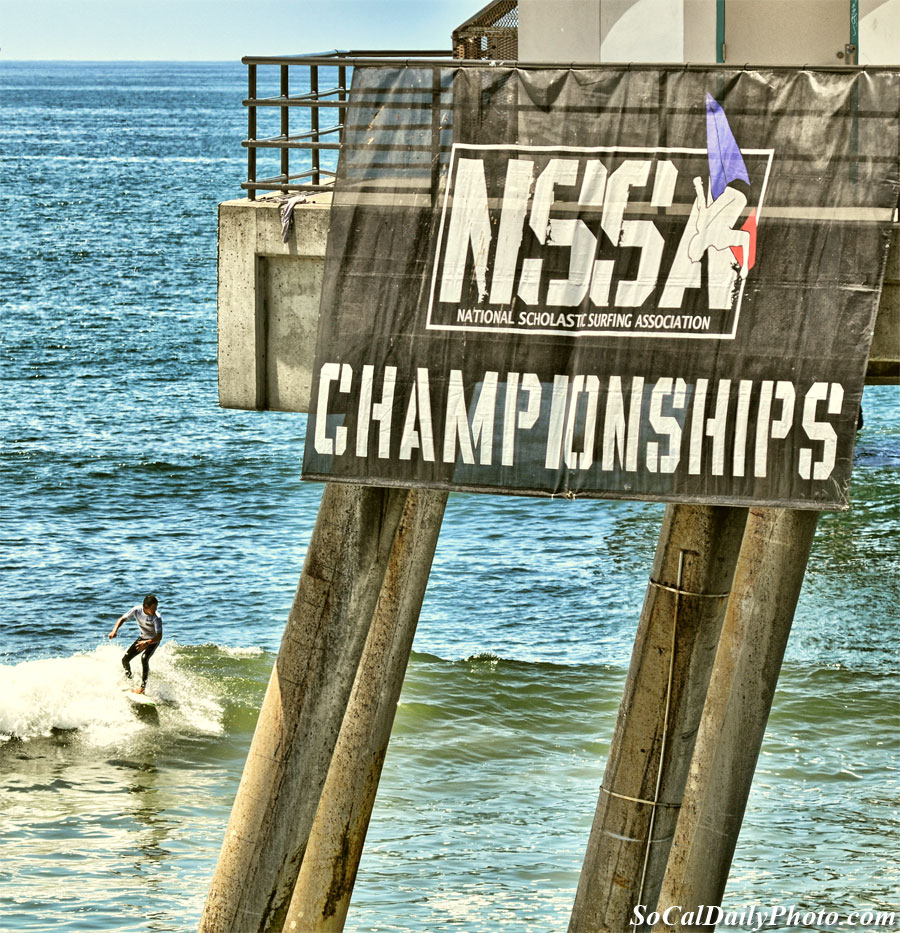 Surfer competing at the 2012 NSSA National Championships in Huntington Beach
If you aspire to be a pro surfer one day then you know about the NSSA (National Scholastic Surfing Association). Several hundred surfers have been competing this week on the south side of the Huntington Beach pier.
Spectators have two options to enjoy the competition, view it from the beach or the pier. The beach is full of people out on summer break, so this is just one of many activities visitors can enjoy.
But this is only a small taste of what is to come later this summer when the U.S. Open of Surfing hits the beach. You can see what it looked like last year here.
As for the photo above, I took it while standing on the pier looking over and under the main lifeguard tower as one of the surfers appeared on the left.
You can see more of the surfing pictures I took over at OCSurfPix.com.