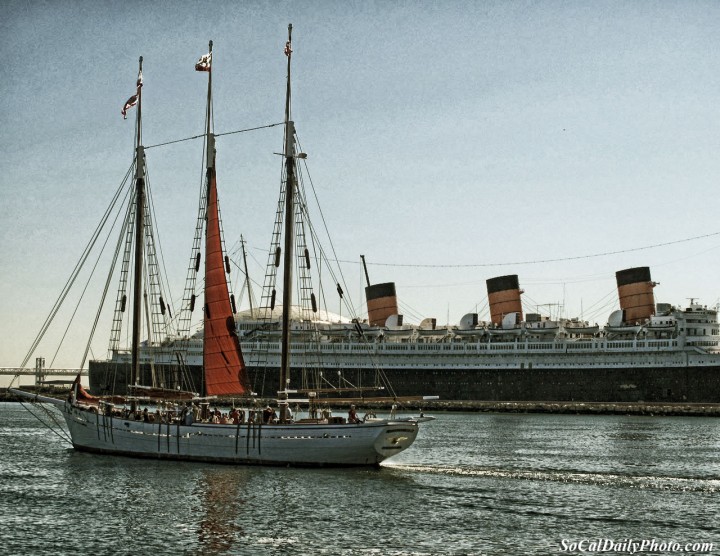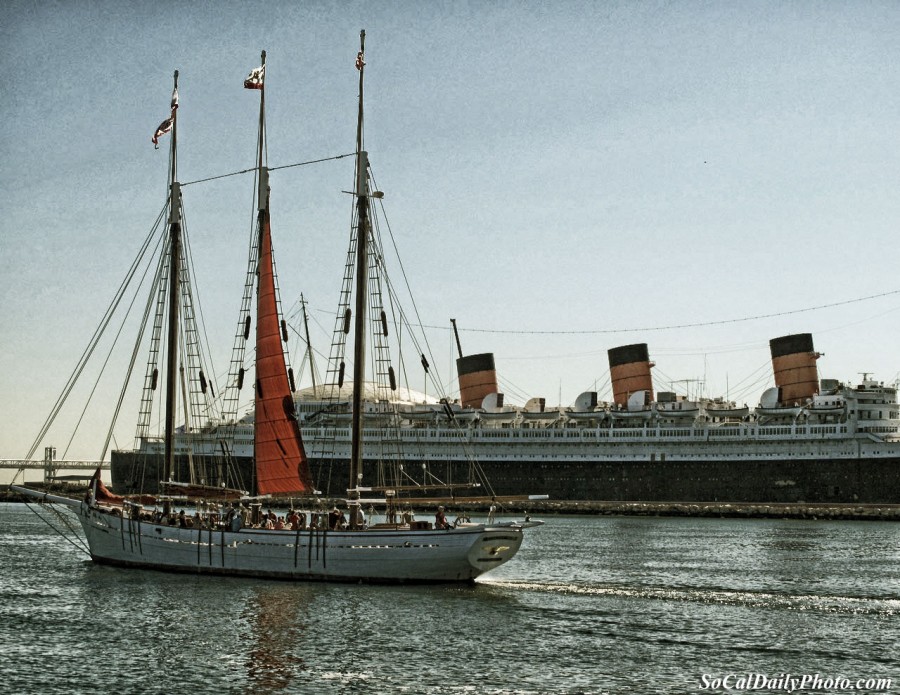 When I took this photo I didn't really know much about the tallship, heck I didn't even know it was called "tallship"! All I could see on the rear was the name, American Pride.
After looking it up online, apparently it's 130 feet long and the official Tallship of Long Beach.
It's docked at Rainbow Harbor, you might recall the Lions Lighthouse I posted sometime last year, this photo was taken right around the corner from it. All boats coming and going from that harbor end up passing by the Queen Mary.
My wife and I like to walk south from the lighthouse, through the Aquarium of the Pacific and down past Shoreline Village, then take the walkway along the water across from the Queen Mary. That's where I took this picture.
Soon after I shot this picture, I heard a loud boom! Yup, the American Pride had fired a cannon off the side of the ship and I didn't capture it on camera. Oh well, maybe next time.
On a different note, as I mentioned on my previous post regarding my camera needing repair. It's back from Nikon, so expect more frequent updates!