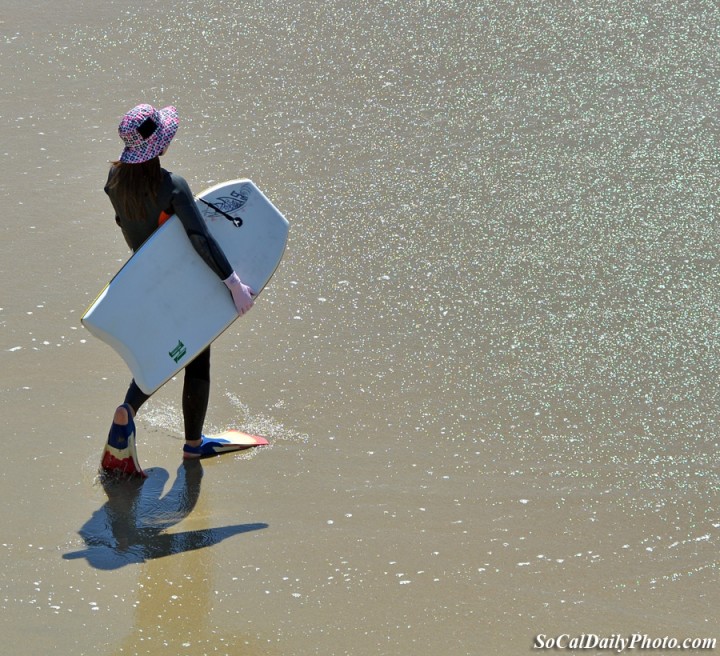 If you're going to go bodyboarding, do it in style and wear a hat!
Although it's November, here in Southern California it's still in the mid 70's at the beach. I noticed this girl in Huntington Beach preparing to go out on her bodyboard wearing colorful fins, gloves and a hat!
As I sat there watching her head out, I noticed others were amused at her outfit (hat). But then it occurred to me, here we were watching her head out and enjoy the surf while the rest of us, like people watching TV, were observing someone enjoy life. If anyone should have been "amused" at anyone, it should have been her at us!
We often criticize or laugh at others for the crazy things people do. But I find that those who don't care much what others think usually live a much richer life. This bodyboarder was doing what works for her and makes her happy.
Next time I'm out in the sun, I'll wear my colorful hat too.
Note: This photo is available as a print or digital download through our main photography site OCPix.