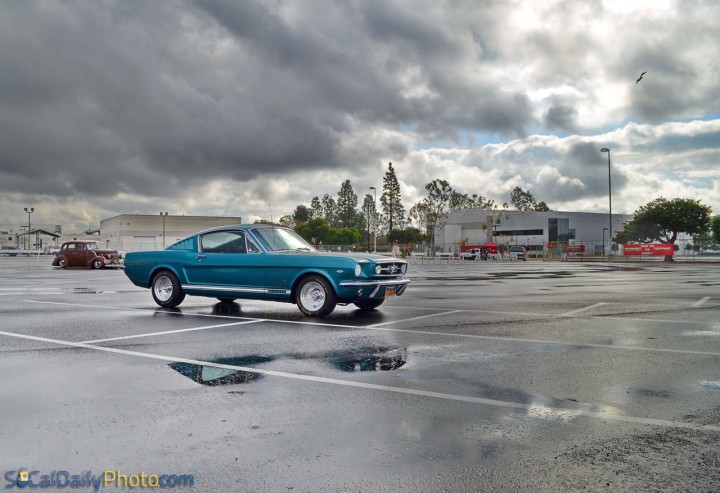 A blue Mustang Fastback at the Long Beach Hi Performance Swap Meet on a rainy day.
Once again the rain minimized the crowds at the Long Beach Hi Performance Swap Meet. I was skeptical in bringing my DSLR out for fear of it getting wet. However, I'm glad I did because this Mustang Fastback was waiting for me to take it's picture.
The weather lately has been crazy in Southern California, one day it's 80 degrees, then a few days later it's in the 40's and raining. Yesterday morning at the swap meet, it finally stopped raining allowing everyone to get a couple of hours of business.
Normally in this lot there are many cars out on display, some for sale others just for show. Towards the end of the morning only a few cars were out. This Mustang stood out in the cold wet lot.
I used a wide shot, focal length of 18mm at 100-ISO, f/13 and 250/sec. Because of the gloomy day the color of the car was a little underexposed so I adjusted the exposure a little in post-work. Shooting in overcast days is easy, but when you get the sun peaking in and out of the clouds, then that's when it's tricky.