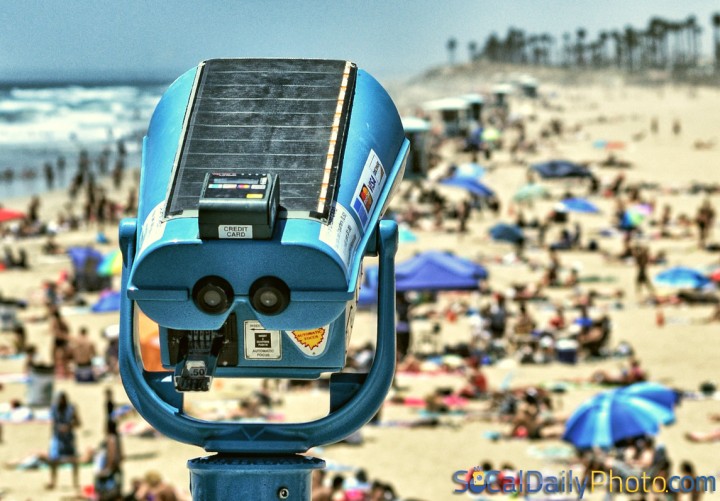 New credit card and coin operated binoculars at the Huntington Beach Pier
This new coin operated binocular was installed on the Huntington Beach Pier. Nothing special except it's now able to accept credit cards. I've never used one of these, but I'm not sure I'd like to pay the fifty cent price with a credit card.
Either way the city will generate more revenue by adding this option, I'm sure people watching at the pier is a popular pastime.
However, if they really want to modernize them, it should include an option to snap a photo and post it on the user's Facebook or Twitter accounts. Then I'll be impressed!
This one is located just near the Kite Connection store, it faces the north side of the pier. Which by the way (the Kite Connection) has several live beach cams which can be accessed here.
As for the picture itself, it was taken with a Nikon D7000 (f/7.1, ISO 200, 1/1000 sec) at 80mm with a Nikon 80-200 2.8D ED-AF lens. I then cropped it on PS and slightly enhanced the shadows.