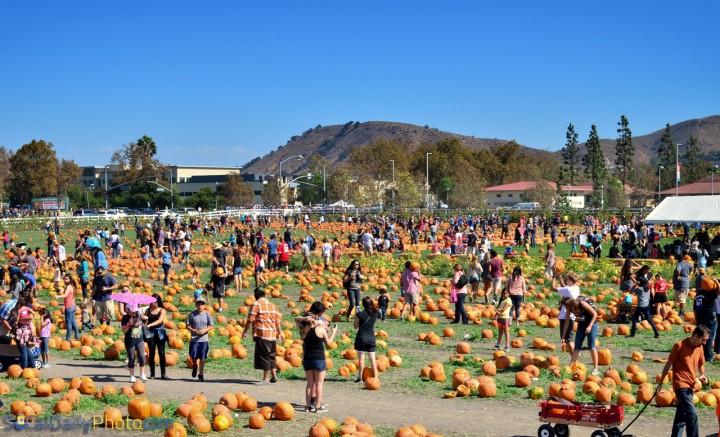 Crowds at the 22nd Annual Pumpkin Festival at Cal Poly Pomona
This past Sunday, my wife and I headed out for a nice afternoon drive to my old alma mater, Cal Poly Pomona. The 22nd Annual Pumpkin Festival was taking place so it was a perfect way to spend a Sunday afternoon.
Of course they had a corn maze, petting zoo, horse rides, entertainment, and lots of activities for kids. But the people really came for the pumpkins. And there were lots of them. With the wide open space it was a very colorful landscape.
As usual, I took my D5100 series camera and had a field day shooting the festival. Although the photos turned out great, I'm starting to notice that I may be outgrowing this camera setup. So maybe an upgrade is in my future? Perhaps a D7100 or jump straight into an FX body like the new D750?
Whatever I decide to do, there's one thing I know for sure, great photos are created by the experience and technique of the photographer rather than equipment.
What do you think? What camera setup are you using to photograph this season's fall/pumpkin festivals?