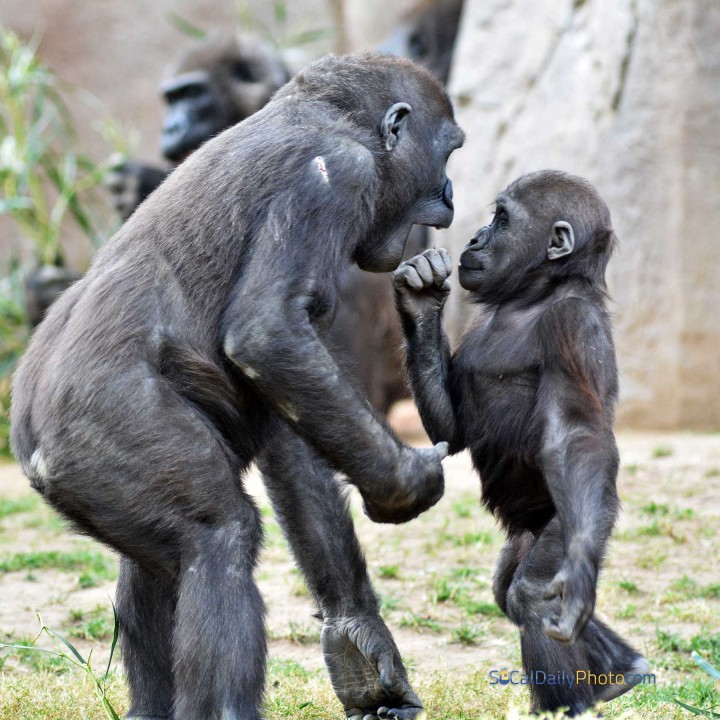 Even gorilla's know you must stand up to a bully!
This little gorilla at the San Diego Zoo Safari Park was having a fun time playing around it's enclosure when his older brother came by and started to play a little rough with him. I captured this great moment when the little guy stood his ground and lifted up his fist. It was pretty cool.
My wife and I have year passes to both the Safari Park and the Zoo in San Diego and try to visit as often as we can, although it is a drive for us, but definitely worth it.
And for those who are interested in the camera I used to capture this photo, I was using a Nikon D7100.