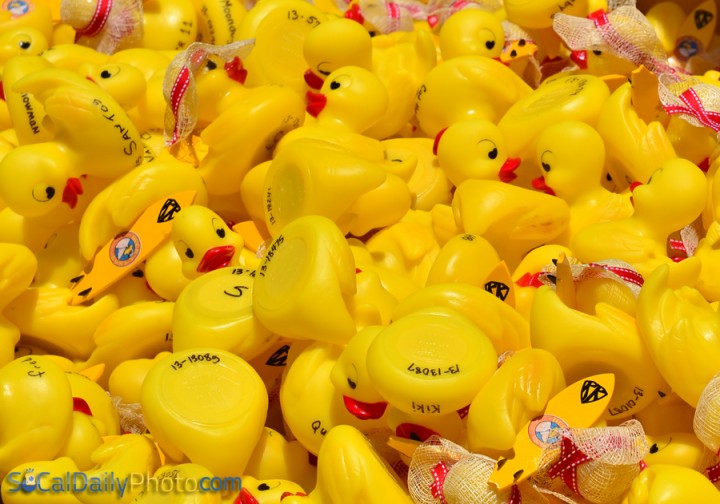 Thousands of rubber ducks wait the big dump at the 2013 Huntington Beach Duck-a-Thon
Earlier today my wife and I spent the day at the 21st Annual Duck-a-Thon event in Huntington Beach. It's a fundraiser where people can purchase a rubber duck, name it then added to thousands of others on a tractor and tossed over the side of the pier. The current pushes them towards the shore and the first hundred or so ducks that reach the beach win a prize. Cool huh?
I've shared photos of this event in the past, but it's just so much fun that I had to share it again this year. You can see the photo of the big toss over the pier below.
As for our little duckie, no it didn't come in first, nor did we win any prizes, but we were able to take it home after it survived some rough waters and a few rouge beach goers who tried to walk away with them! But in the end, it's all in good fun and we loved it.