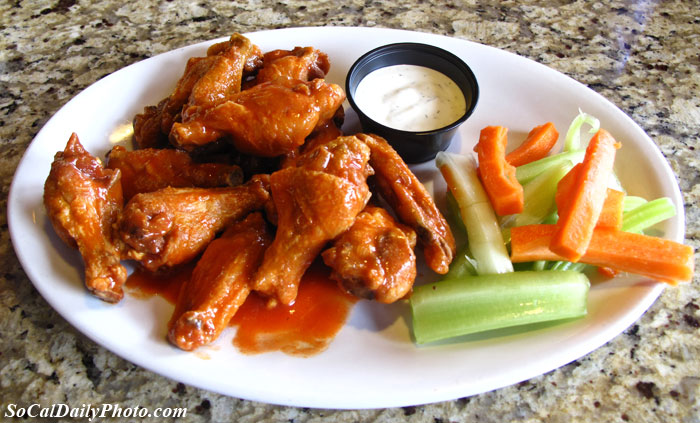 Alondra Hot Wings – The best in all of southern California.
Made a special trip to the City of Paramount, no I don't know anyone there, no I don't do any shopping there, but this is where the newest restaurant of Alondra Hot Wings opened up. Why make the trip 30 minute trip from the OC to this place? Simply put, the Hot Wings! My wife and I have had many discussions (yes it's that good) regarding what makes the wings so good, is it the dipping sauce or hot wing sauce? Both seem to be original recipes, so it's probably both.
I simply love the food here. My first experience to their great food was more than four years ago in Montebello. They had just opened up a small place on Whittier Blvd. They didn't even have a liquor license yet, but the that didn't matter, the food was great.
With it's New York mobster gangster theme and lively atmosphere, I was hooked. Three years ago when I moved to Orange County, one of the things I missed was the Chicken Philly Works Sandwich with a side of Hot Wings from Alondra. Maybe one day they'll open up a restaurant in the OC? Hint, hint! 😉