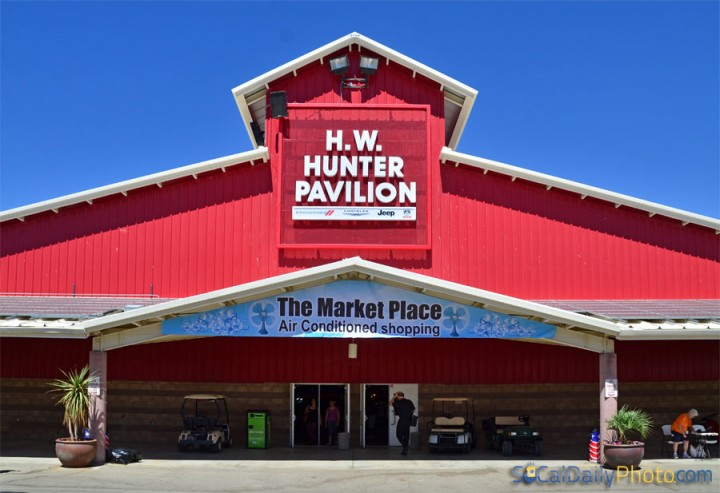 The H.W. Hunter Pavilion during the Antelope Valley Fair & Alfalfa Festival.
Yesterday we headed over to the Antelope Valley for the 75th year of their Fair and Alfalfa Festival. Although Lancaster and Palmdale reside in the Los Angeles county, because of their distance from where the LA County Fair is held (Pomona), each year they have a local event.
My drive, from OC, was just under two hours and we arrived as it opened at 2pm. Although it was a hotter than we expected, my wife and I had a nice time looking at the arts & crafts exhibit and the photography hall.
A good friend of ours, Dr. Rick Duenas at Performance Chiropractic AV, had a booth at the H.W. Hunter Pavilion Market Place (pictured above). He's a local chiropractor in Lancaster and like many in his profession, events like these are great ways to introduce his services to the community.
Before we left, I made sure to stop by his booth and captured the photo below. Grace, his assistant, posed for the camera while Dr. Duenas in the background talked with a lady about the variety of services he provides in his clinic.