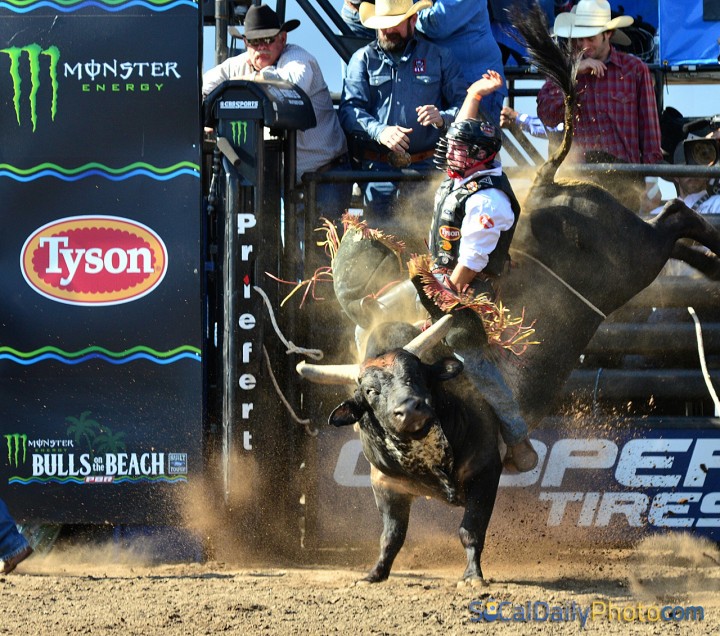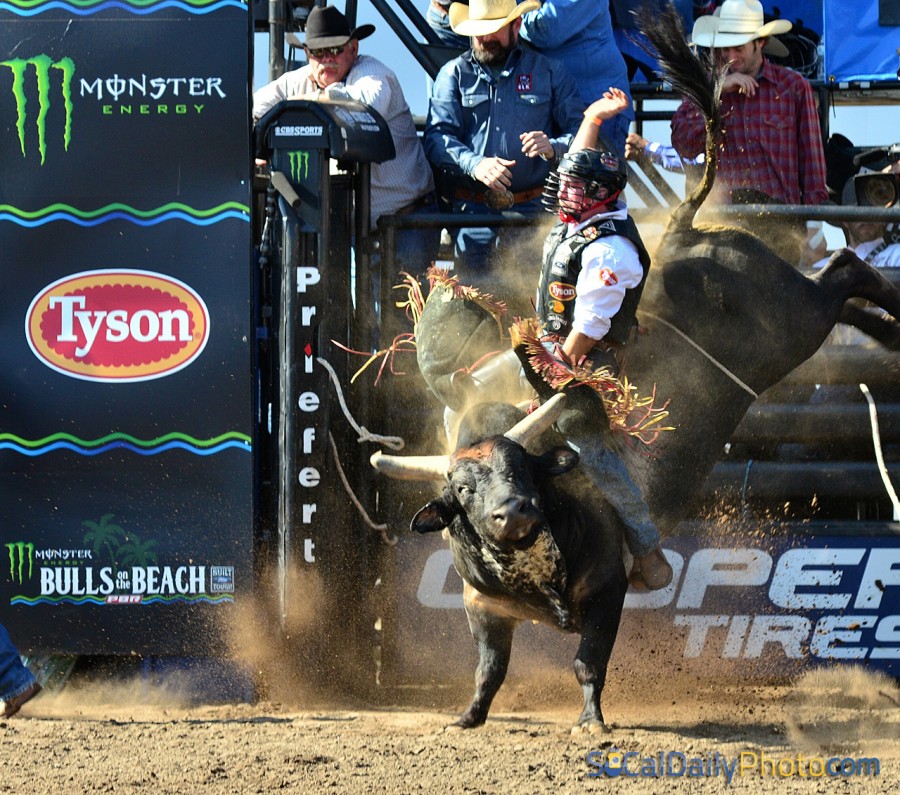 Bulls on the Beach event in Huntington Beach
The Professional Bull Riders (PBR) came to Huntington Beach this weekend. They setup on the parking lot right on the beach and had a capacity crowd show up. It was standing room only on the beach side. Who would have thought bull riding would bring in a crowd this big?
I'm in Huntington Beach often, so I headed over just in time for the start of the event. I met up with my friend JC who had arrived earlier in the day. With a much better position he captured the photo above. I thought he captured the moment perfectly. The beach was on the left of the image, along with the sun which provided perfect lighting for this photo.
JC captured a few other photos from that day, you can follow him on Instagram here: @crna6pk