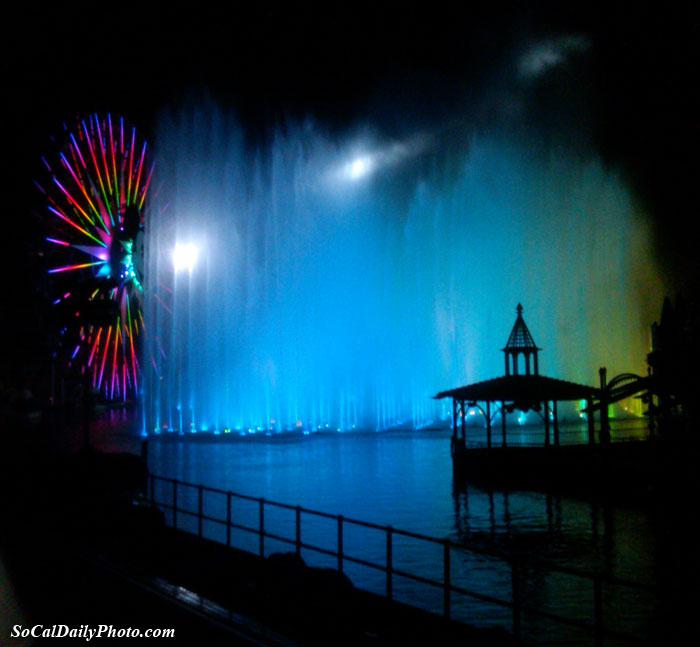 California Adventure World of Color night show
One of the pleasures of living in Southern California is the proximity to the Disneyland resort. Last night I took the kids to California Adventure for their World of Color night show.
If you haven't seen it, I suggest you make it a priority next time you visit the park. It's true what they say, the lights seem to come alive! A very creative show and a hit with my kids, they always love seeing it. Which I'm sure we'll be doing it again very soon.
Because the show takes place at night, it's a little difficult to take pictures, however I was able to capture this nice colorful moment in the show. Using my Blackberry, I was able to include Micky's Fun Wheel and the water light show in the same frame.
I've been to this show several times, and it really does pay to prepare your visit prior to going. The Disney website has a useful page with most of the answers you'll need to see the show without a hitch. Next time I'll try taking a picture with my compact camera instead of my Blackberry. 😉