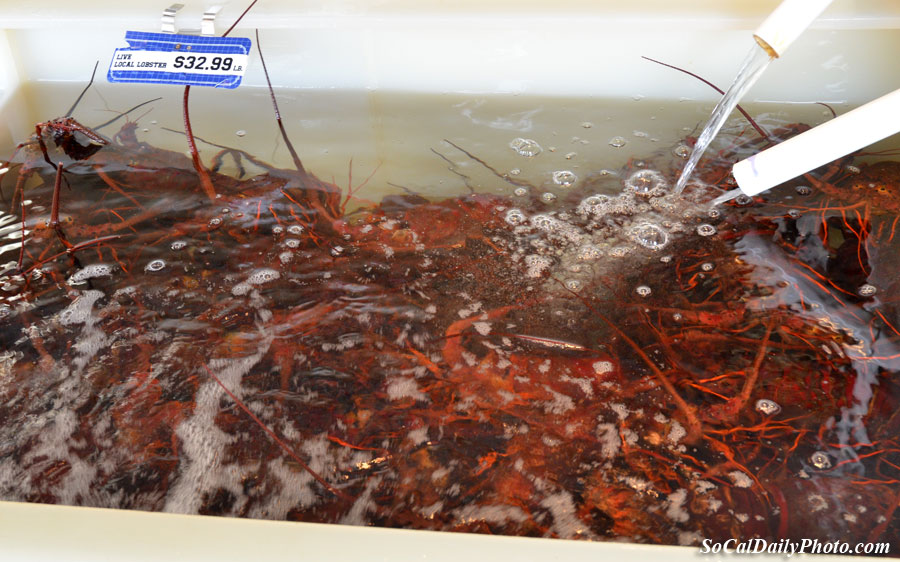 Live local lobster $32.99 a lb. – Redondo Beach, California
As a young kid in the early 1980's, Redondo Beach pier was the place to be for fun and entertainment. The pier has changed since it burned out a while back, but the newer pier and surrounding areas have grown with more places to see and eat.
Today, I took a trip out to the pier and for a split second I thought of buying one of these critters. But at $32.99 a lb, I don't think so, plus I really don't like seafood, other than tuna. I know, I know, it's healthier and taste good. The second reason doesn't apply to me, because no matter how many times I try seafood, it's a taste I can't swallow. And I mean that literally.