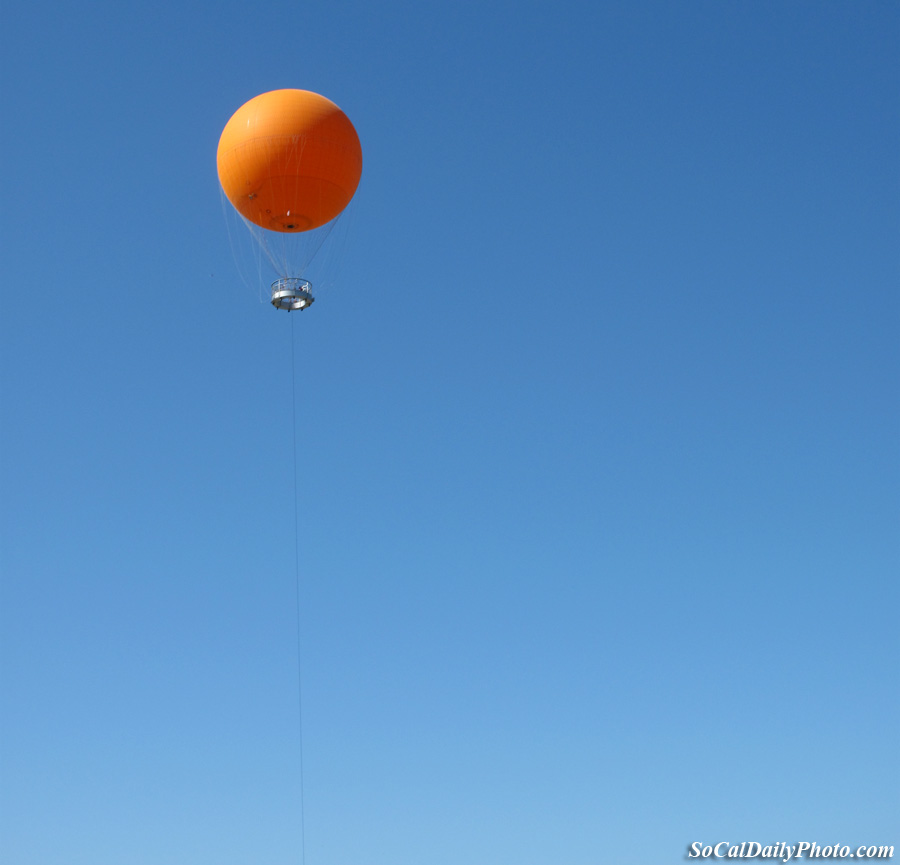 Big Red Balloon at the OC Great Park
I really don't like heights, especially if the only thing holding me and a dozen others from flying away is a steel cable! But I must admit, the balloon ride at the OC Great Park is a lot of fun, oh and it also helps that it's free. Have I mentioned I like free stuff? 🙂 Plus the park is a nice place to take unique photos.
The wait on the weekends can be a little long, but not during the week, that's fairly quick. I didn't keep time, but you're up there for about 10-15 minutes. More than enough time to take pictures and look for your tiny home if you live near there.
On a clear day, I've seen Catalina Island and the downtown LA buildings. My next time up will probably be at sunset, maybe this summer.