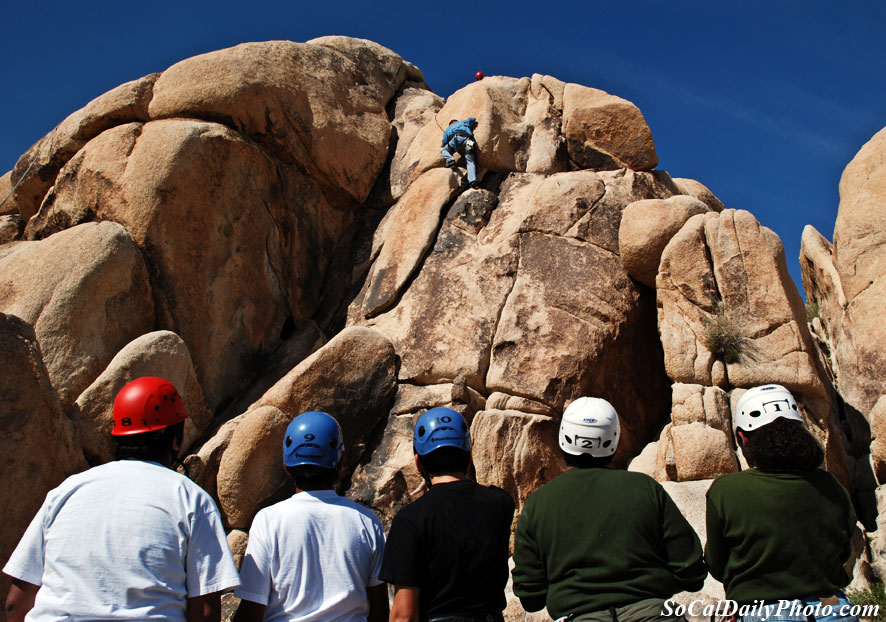 Rock climbing at Joshua Tree with the Boy Scout Troop 330 from Montebello, Ca.
This past weekend, I joined my son David and his Boy Scout troops to a weekend of rock climbing at Joshua Tree. We stayed at the Indian Cove campsite, which is about 13 miles east of Joshua Tree Village.
The area is surrounded with large rock formations, so this was the perfect place for the scouts to learn rock climbing and propelling. It was 85 degrees the entire weekend, perfect desert temperature. 🙂
Spring and Fall are the perfect times to visit Joshua Tree, so I'm glad the trip was scheduled in March. The area is very large, with several hiking trails so several parents like me come along with the kids. Here is a Joshua Tree Map so you can see the large area.
For those admiring my nice camera work 🙂 I used a Nikon DSLR.