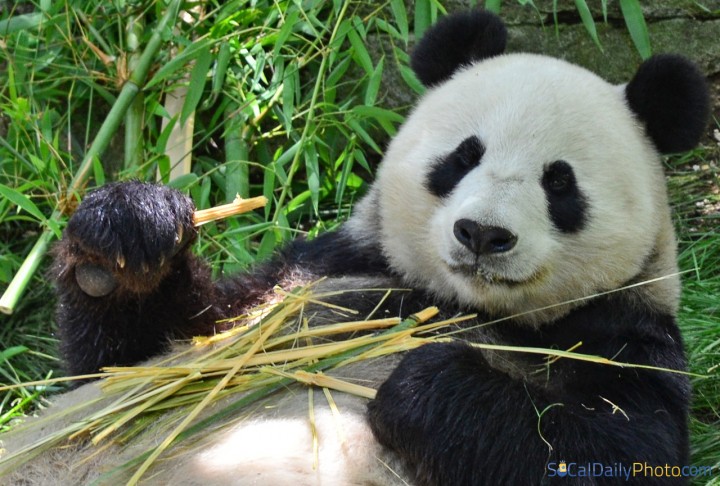 Giant Panda at the San Diego Zoo poses for the camera!
Seeing this giant panda was the highlight of our day at the San Diego Zoo. It was my first time going and we had so much fun. If you recall, last year we had a great experience during our Safari Park overnight visit, you can read more about that here and my full review with lots of photos here.
When we arrived at the panda exhibit, the line was at least 30 minutes long. Yes, it's that popular. It was the only area of the park where we had to wait in line. Lucky for us a giant panda was in plain view, laying on it's back munching on bamboo.
He would turn and look at the crowd every once in while, which is when I captured this photo. But overall, he was more interested in his food. Because they try to move everyone along, you really only have a few minutes to view them. The second smaller panda was up on a tree, looking away from us so I couldn't take a decent photo of it.
Seems to me the panda life is the way to go. Free food and completely stress free.