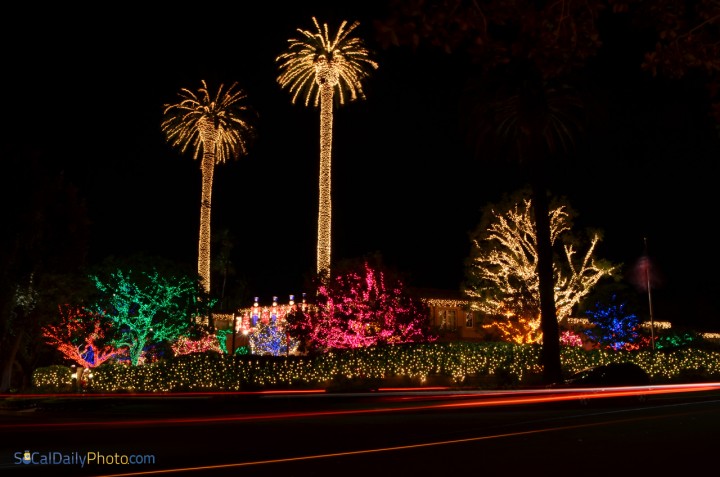 Cool Christmas lights at Rick Caruso's Home in Brentwood
This is one of the most elaborate and cool Christmas light setups I've ever seen. The home is located in Brentwood and belongs to Rick Caruso, the owner of The Americana at Brand, The Grove at Farmers Market and other popular properties in the Los Angeles area.
I'd heard about this holiday light setup from a co-worker and yesterday set out to capture it for this site. It was a little tricky since I had to setup my tripod across the street and in a little "island" of sorts in the middle of the road. You can see the lights of the cars zooming by. I kept my cell phone 'flash light' app on so cars would see me. I made it out alive so I guess it worked.
Here's another photo from a different angle. This one is a direct shot in front of the home.