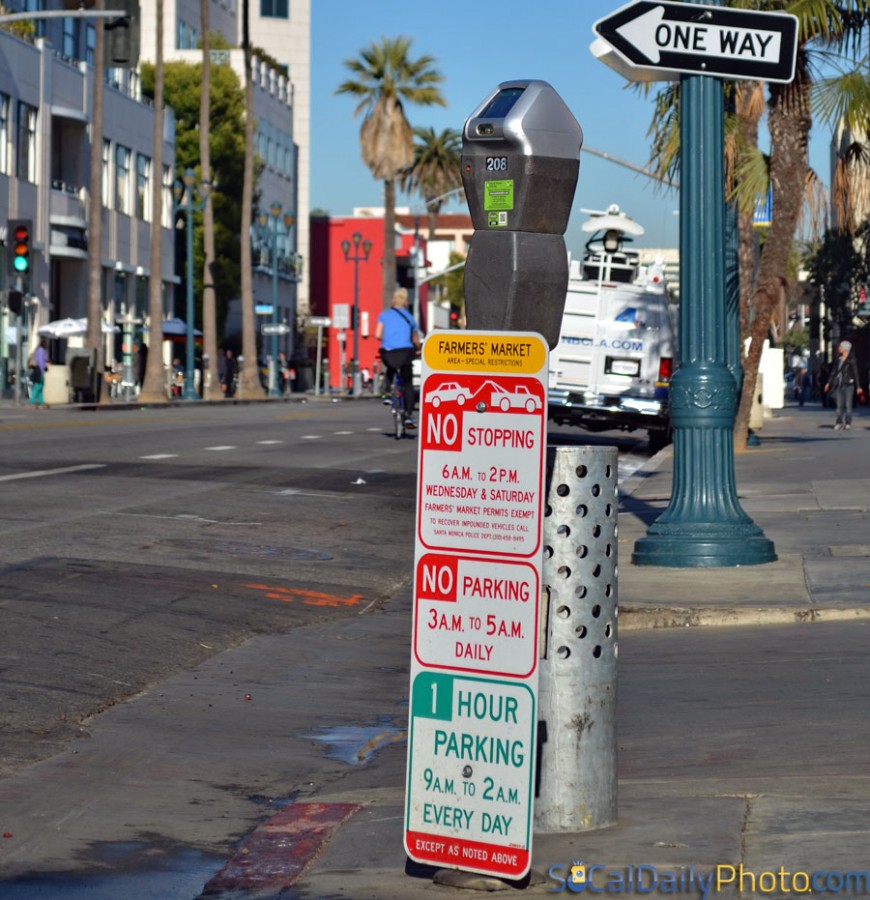 The City of Santa Monica and it's confusing parking signs.
Santa Monica has some of the strangest parking regulations, especially the metered street parking. Here's a good example. And I assure you it's not the worst, there are many others with additional restrictions.
According to the signs, I can't park from 6 a.m. to 5 p.m. on Wednesdays and Saturdays. I also can't park from 3 a.m. to 5 a.m. on any day. But I am able to park for one hour at a time from 9 a.m. to 2 a.m. everyday except of course on Wednesdays and Saturdays. Plus, it seems I can park for more than an hour if it's from 5 a.m. to 9 a.m. any day, except of course Wednesdays and Saturdays. However, if I do have a Farmers' Market Permit, then I'm good for both Wednesday and Saturday.
Pheeew! Glad I sorted all that out before parking in this spot. Oh wait, I've been sitting in my car sorting out the rules for the past hour. Here comes the parking officer to give me a ticket!