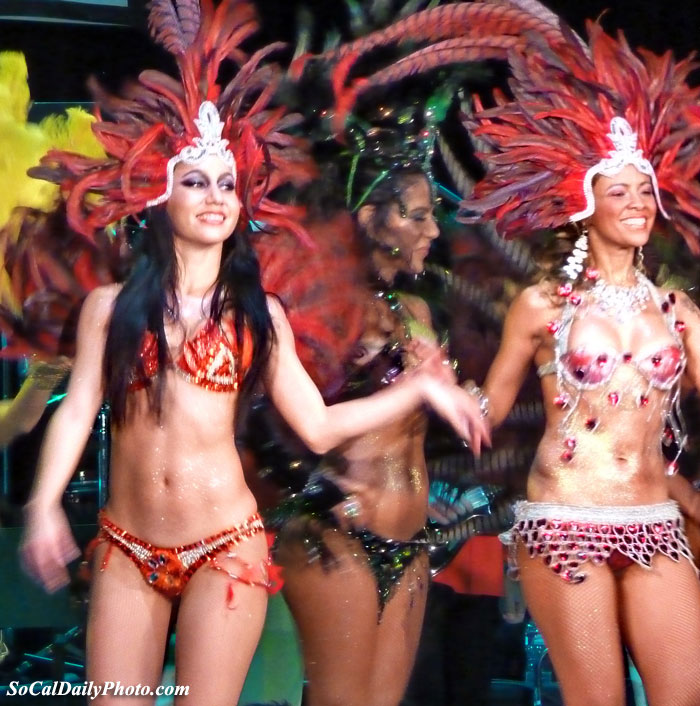 Dancers at the Brazilian Carnaval 2011 – Los Angeles Club Nokia
Going on it's 11th year, the Brazilian Carnaval explodes with music, dance and an array of costumes. The event takes place at Club Nokia in downtown Los Angeles. The atmosphere has a unique "Carnival" feel, with traditional Samba dancers and Capoeira, the traditional Afro Brazilian Martial Art dance show.
Carnaval, is the annual celebration before Lent, and is the most famous holiday in Brazil. The country stops completely for about a week and festivities are 24 hours a day! Now that's the way to throw a party. 🙂 This is my second year attending the Los Angeles version of this event and I'm sure it wont be the last.
Because of the fast and constant movements by the Samba dancers above, it makes it very difficult to take non-blurred photos with a traditional compact camera as seen above. However, in this case it worked perfectly, giving the image a sense of movement.