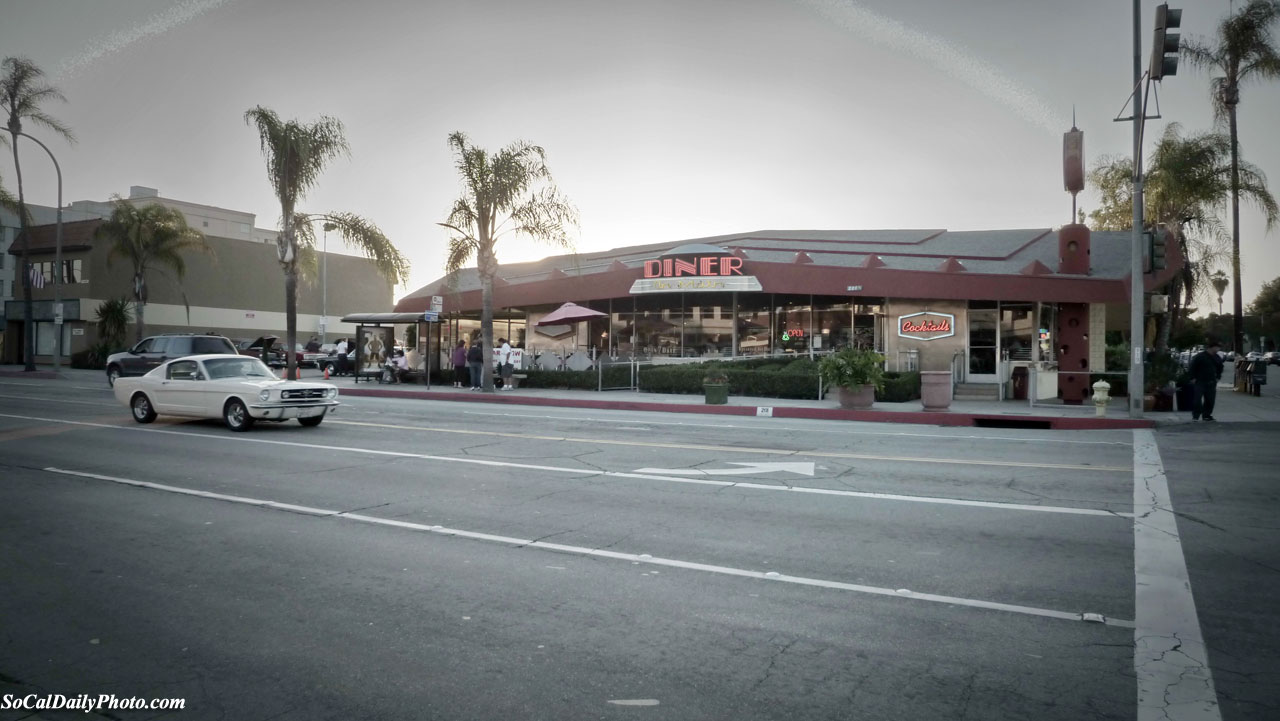 Diner on Main – Alhambra Car Show
Southern California is home to dozens of local car shows, like the Huntington Beach Woody car show, but last night I spent some time in Alhambra where the retro 1950's Diner on Main hosted a car show.
I captured the photo above just as a 1965 Mustang Fastback drove by. At the parking lot, car aficionados were able to see some pretty cool cars. One of my favorites was a 1951 Chevy Sport Coupe. Funny, I just noticed my reflection on the chrome bumper! 🙂
Another nice classic find was a 1956 VW Microbus 23 window, at least that's what it looked like to me. Honestly, there were so many cars available for viewing, it's impossible to show them all here.