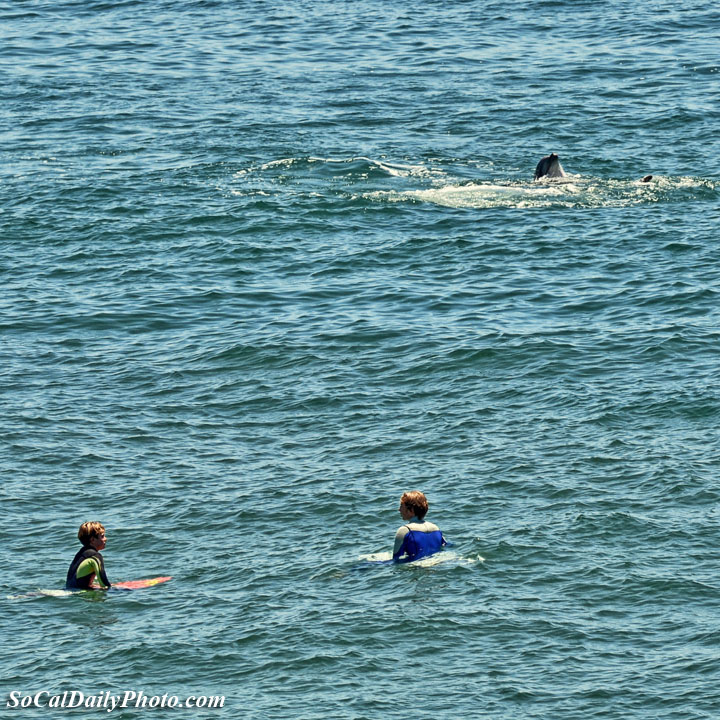 A curious dolphin spies on two surfers in Huntington Beach.
Dolphins are curious creatures, or at least that's my impression after seeing one constantly pop out it's head to see these two surfers in Huntington Beach.
I was taking pictures for an OC surfing website, when I noticed something constantly popping up and down in the water just south of the HB Pier. The dolphin was not alone, seemed there were at least two or three. After checking out the two surfers they began to play around with each other.
Before you knew it, all the surfers were looking at the dolphins jump in and out of the water. Not sure what they were doing, playing or perhaps mating. Either way it was a pretty cool site.
Dolphins are not uncommon of the coast of HB, I've seen them all the time just off the pier. But to see them in this playful way was certainly a treat!