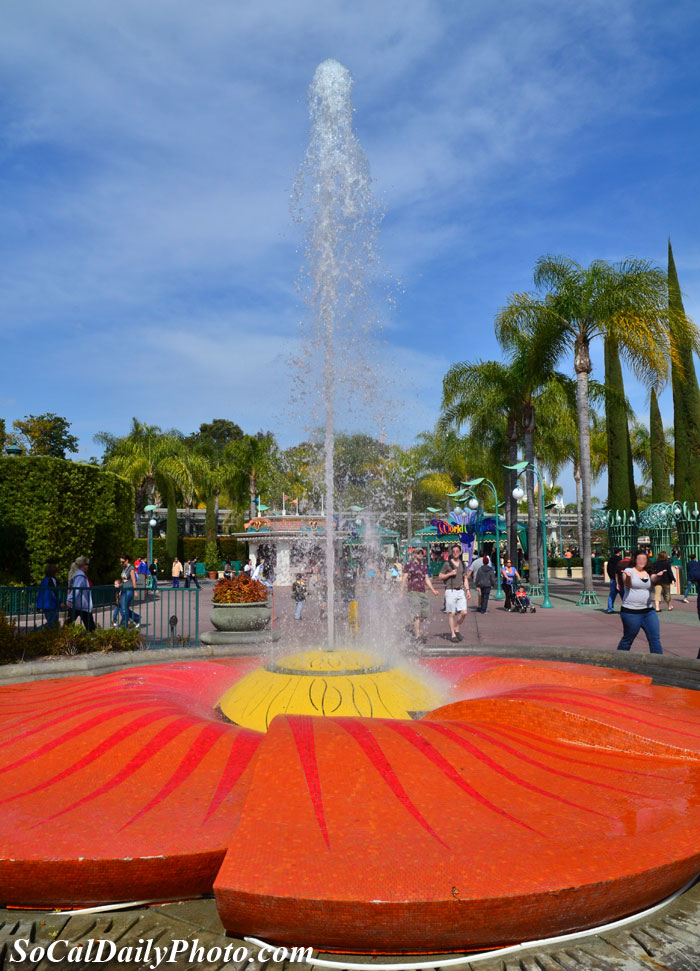 Downtown Disney's colorful water fountain in Anaheim.
Downtown Disney is always a colorful place to visit. Located just outside of the Disney front gates, one can visit for a short period of time and get the feel of Disneyland without having to enter the park itself.
Each weekend this area is full of local and international tourists. The area has multiple stores, restaurants, sports bars and concert venue. Home to the ESPN Sports Bar, movie theaters, Disney Hotel and the House of Blues, makes this place a center of attraction in the Anaheim area.
It's also a great deal in Orange County, parking is free for the first 3 hours, more than enough time to walk and have some ice cream, take in a movie or eat at one of the restaurants. Or simply take a leisurely photo walk, that's what I did this past weekend. The area is very "Disney" with colorful building, live music and an overall family atmosphere. A perfect place to take pictures.