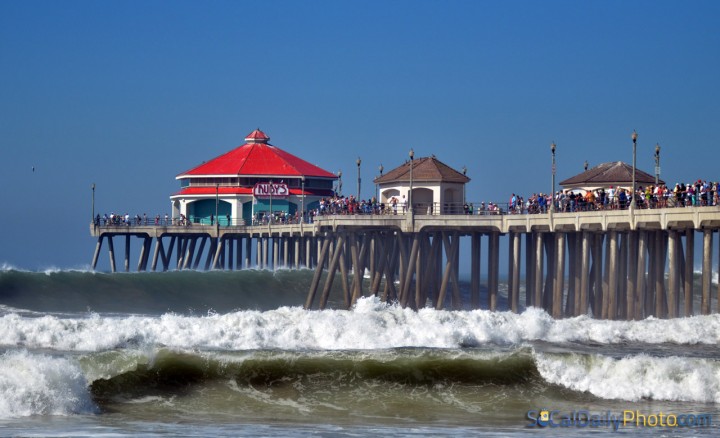 Fifteen ft plus waves hit the Huntington Beach Pier
It's been a long time since I've seen waves this big in Huntington Beach. Most of southern California and especially south facing beaches, were expecting 15ft+ waves. Most headed out to the Wedge in Newport Beach, but I was more interested in seeing the waves crash against the Huntington Beach Pier.
The photo above shows a very large wave crashing against the pier, but there were many others that reached the underside of the pier and spraying the spectators. Those larger ones were 20+ ft waves and it was awesome to see the force of pound the pylons and underside of the pier.
Surfers stayed away from here, except for a couple that tried to head out. But it was very difficult to do so due to the strong currents. One brave man was out bodysurfing on the south side of the pier. Most of the spectators thought he was a little crazy being out, but it was obvious he knew what he was doing.
I posted a few other photos from today on my OCSurfPix Instagram account.