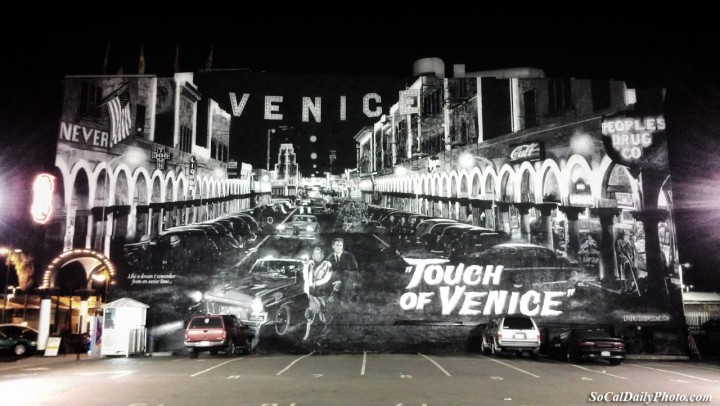 Everyone needs a little "Touch of Venice"
I headed over to Venice Beach for a late dinner when I came upon this cool mural called "Touch of Venice". I've seen it during the day, but didn't really notice it as much as I did tonight. The night sky seemed to frame the mural perfectly, especially from the angle I took the photo above.
You can see (from a different angle) that the mural, created by the artist Jonas Never, covers the side of Danny's Deli on Windward Avenue. I had to walk into the parking lot in order to get the frontal view of the wall.
There's a quote on the left side of the mural that reads, "Like a dream I remember from an easier time…".