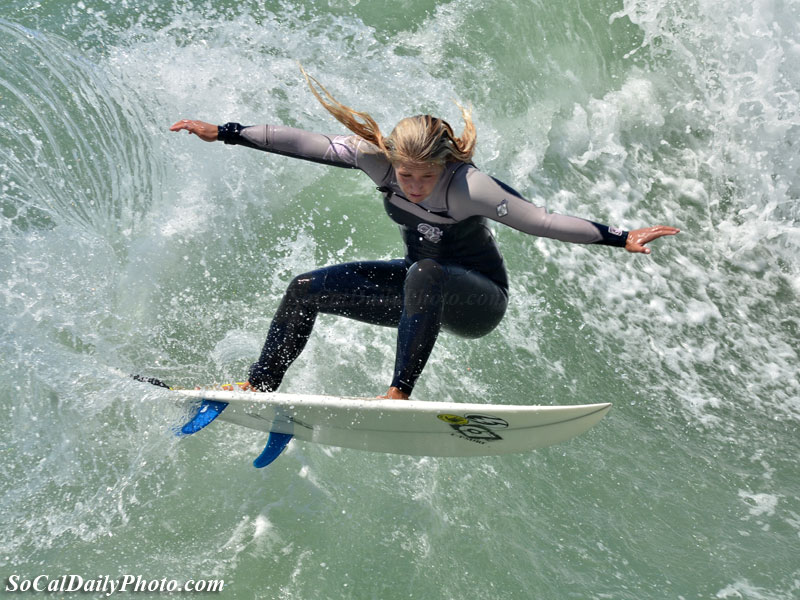 Female surfer at Surf City USA – Huntington Beach.
There's a reason why Huntington Beach is called "Surf City USA", any day of the week one can find dozens if not hundreds of surfers at the beach. Don't think surfing is only for males either, I captured this young woman surfing with the big boys.
In fact, this girl was making the best out of every wave, big or small. They always say surfers are in search of the perfect wave, the truth is many of them spend about 50% of the time in the water waiting. This girl did very little waiting, she would catch every wave that came her way. In fact the wave she rode on the image above was very small. Yet she made the most of it and caught some air, allowing me capture her in this nice action shot.
By the way, if you're wondering how I took this photo. She was surfing off the side of the Huntington Beach pier, which is where I was standing. Using a Nikon 80-200mm 2.8D AF-ED lens made it fairly easy.