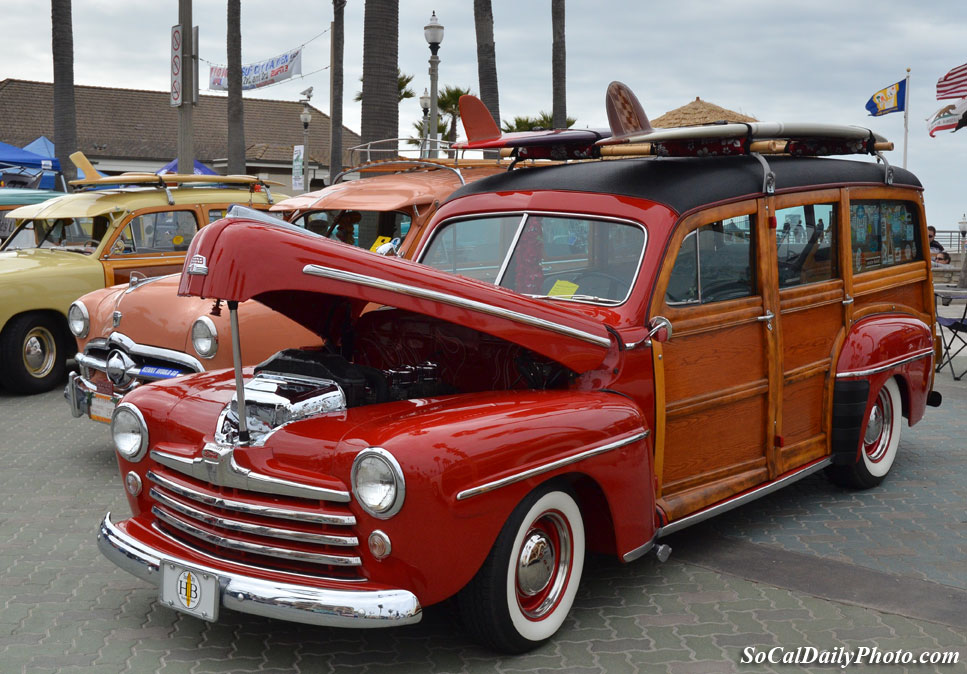 A Ford Super Deluxe Woody at the Huntington Beachcruisers Meet 2011.
Here is another car from the HB Beachcruisers 2011 meet that took place this weekend. Yesterday I showcased the 1959 Morris Minor woody wagon, today I created a small photo gallery of the 2011 Beachcruisers meet.
This is one of my favorite car shows in Orange County, I guess it's because it's right on the beach. Another car show that I'll be looking forward to in April is the Orange Plaza Car Show.
Hope everyone had a great weekend!