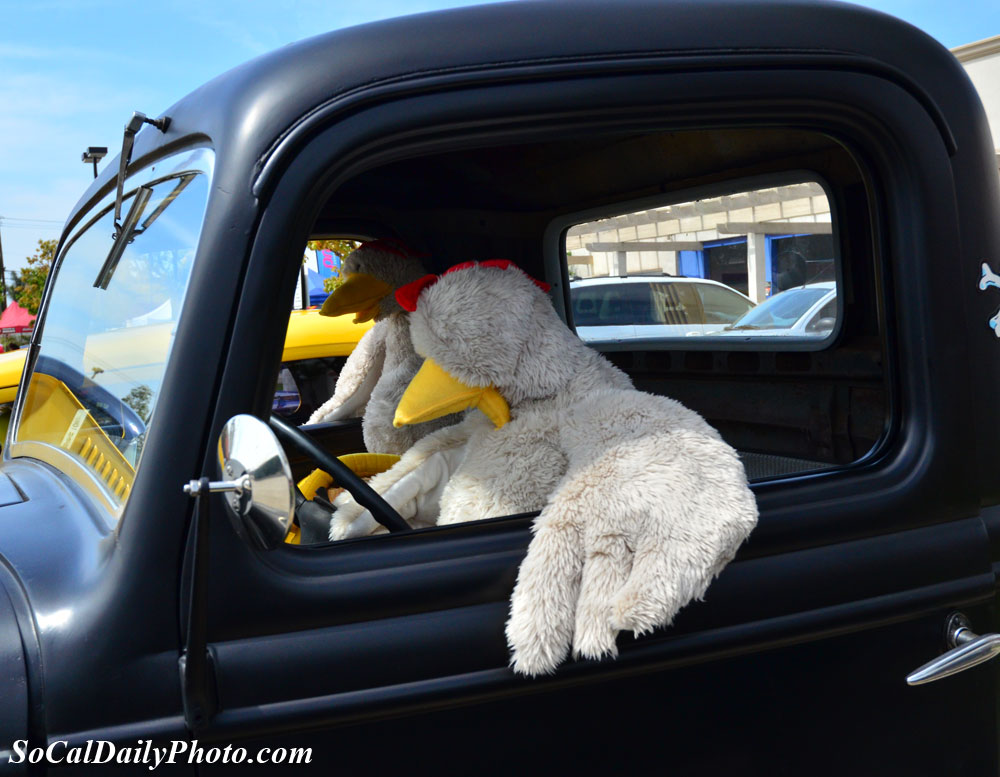 A couple of Foster Farms imposter Chickens driving a car?
While attending a local car show in the City of Orange, amongst the many hot rods and antique vehicles, it seemed these two chickens were prepared to take a ride! Well not really, but it was such a funny setup that I had to take a quick snapshot.
This sighting prompted me to look up the real Foster Farms imposter chickens. To my surprise, there commercials have been around since 1993! I had no idea it's been that long, I guess it's true what they say, age snowballs after 40!