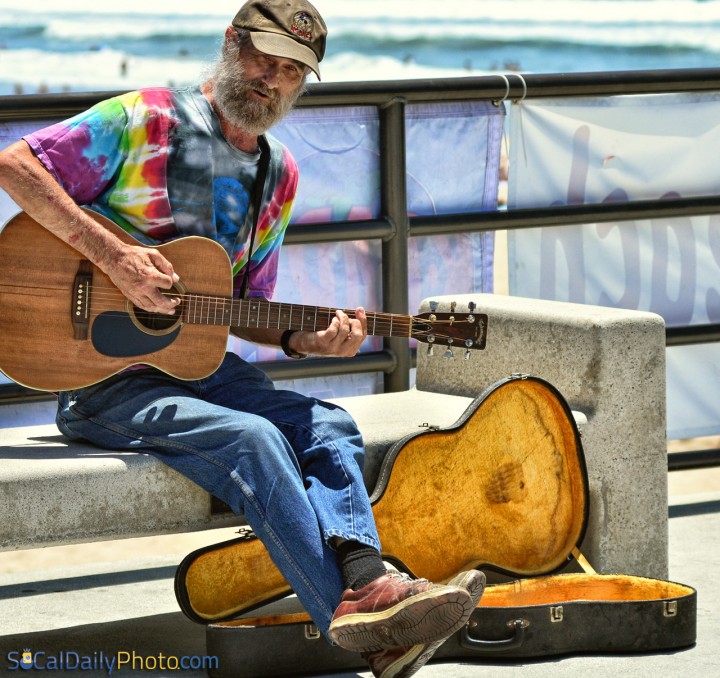 Guitarist on the first day of summer in Huntington Beach
Today was the first day of summer and I headed out to Huntington Beach. The crowds were large and the breeze was cool. It was a picture perfect day. While walking on the pier, this musician was doing his thing for the crowd.
Whether you're a good musician or not, it takes some level of confidence to play out in the open for strangers. I couldn't do it, but then again I'm not that good either.
Either he had just started or wasn't that good, because when I dropped money into his case it was empty. I'd like to think he was on his first song of the day. Either way, it was the beginning of his set and also the beginning of the summer. Hope he does better as the months go on.