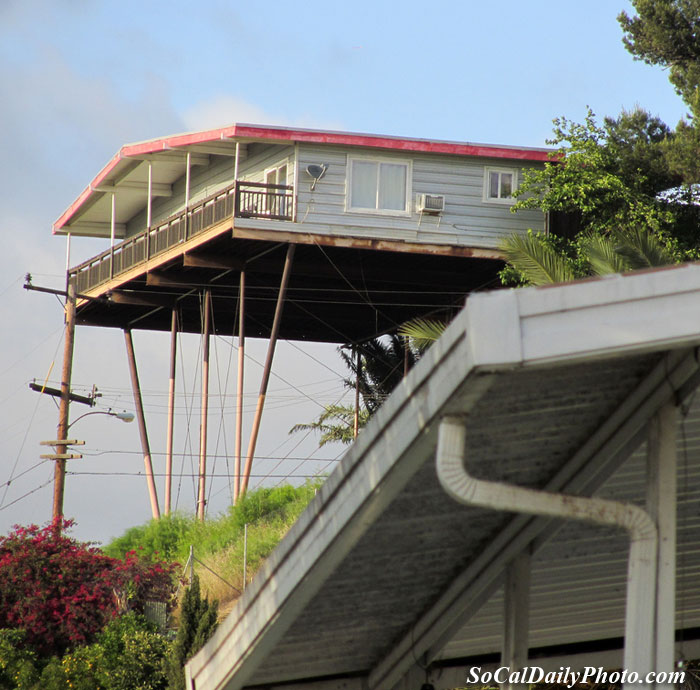 House on stilts – 1219 Dodds Circle in Boyle Heights/City Terrace area of East Los Angeles.
My parents have lived in Boyle Heights for over 35 years and this home on stilts is within eyesight of their front yard. I don't know when it was built or if it was there when my parents moved to the neighborhood, but as a young kid I recall this home being there.
The home on 1219 Dodds Circle was made famous when it was showcased in the 1995 Robert DeNiro/Al Pacino film Heat. The back side, which faces west, must have spectacular views of the Los Angeles skyline. Although I'm not sure how safe I would feel knowing that my home is held up by only 5 steel rods! Either way it's an interesting home, it's almost like an East LA landmark…well unofficially.
Want to see how it looks from the base? Check it out on Google Street View, be sure to move the camera up!
Any other local residents want to add there knowledge of this home on stilts? If so leave a comment below!