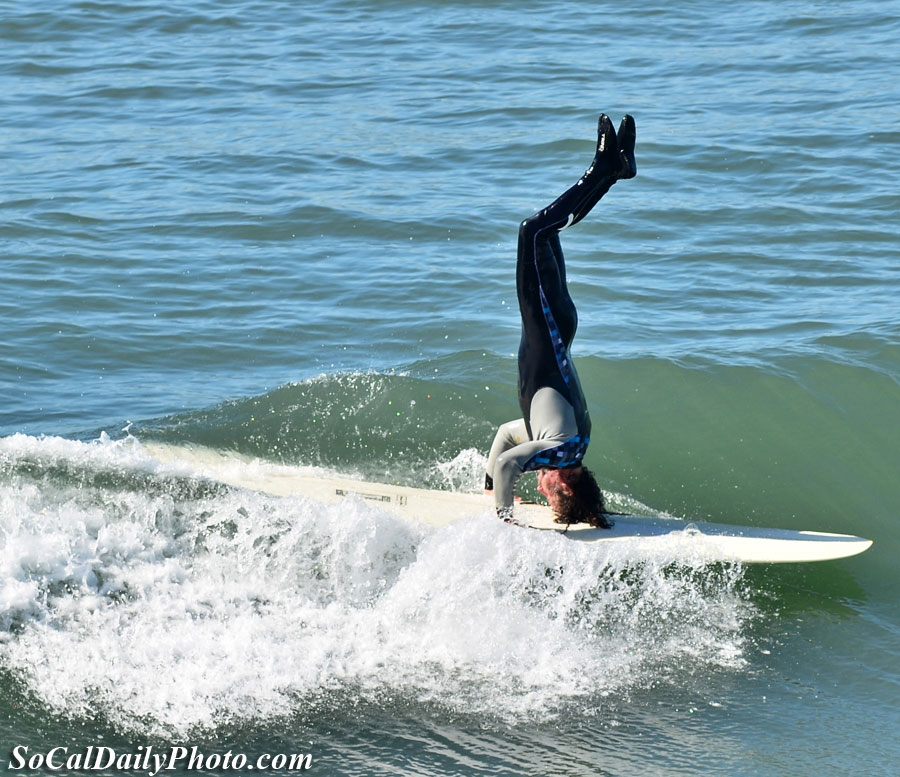 A Huntington Beach surfer balancing himself in a headstand.
People come from all over the world to see and photograph the surfers at Surf City, Huntington Beach. Yesterday I took a walk on the pier to do the same. A good viewing area is located next to the life guard tower, about the midway point of the pier.
There were at least 15 surfers in that area, using both short and longboards. One surfer managed to do a few headstands while balancing himself on the board. He quickly got the attention of several spectators, including myself!
I captured the above photo with a Nikon D7000 and a 80-200mm 2.8D AF lens. Camera settings were: ISO 100, f/4.5, 1/1000 second shutter speed, and 135mm focal length (217mm in 35mm focal length).