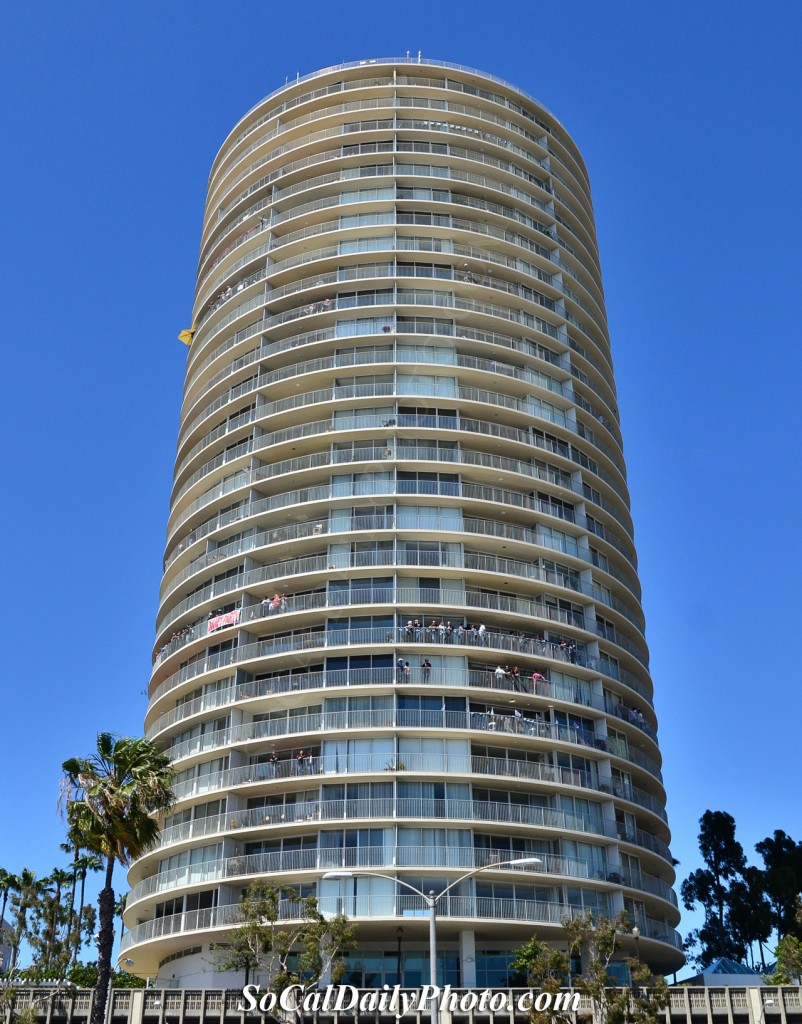 International Tower in Long Beach
If you've ever been to Long Beach, I'm sure you've noticed this round building. It's located on the corner of E. Ocean Blvd and Shoreline Dr, 700 E Ocean Blvd to be exact. The building is called the International Tower, why it's called that I don't know but you can visit their site for more info on it's history.
For us locals it has always been that "round building". I didn't know the actual name of it until I researched it for this article. I took the picture this past weekend as I was attending the Toyota Grand Prix of Long Beach.
In fact you can see people having racing parties on the balconies. Click on the image to see the larger image.
I was there Saturday with my wife for the Grand Prix Celebrity Race and from the grandstand this building was literally overlooking the southwest side of the course. The views must be excellent for such an event.
Like to take a closer look? See an aerial view from google maps.