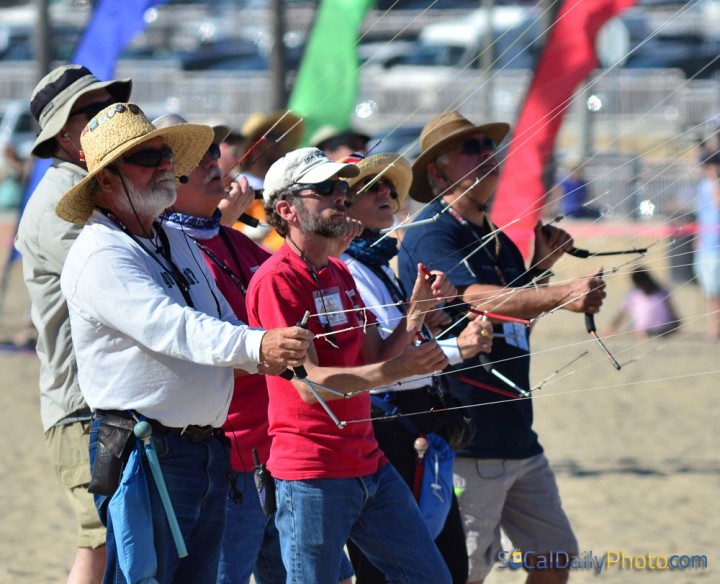 Kite flyers at the 2014 Kite Party event in Huntington Beach
This weekend the north side of the Huntington Beach Pier was cornered off for the annual Kite Party. It's sponsored by The Kite Connection and each year professional kite flyers from around the country arrive and put on a great show for thousands of spectators.
This year a spent a little more time photographing the people behind the kites, the kite flyers. Maneuvering so many kites in synchronization takes great skill, especially with so many kite lines so close to each other.
Large groups of kite flyers worked together to fly kites that danced, jumped and moved in such a precise manner that they could make them dance to music! It looks like so much fun, perhaps one day I'll actually fly one instead of photographing them!
You can see the full gallery of photos over at OCPix.