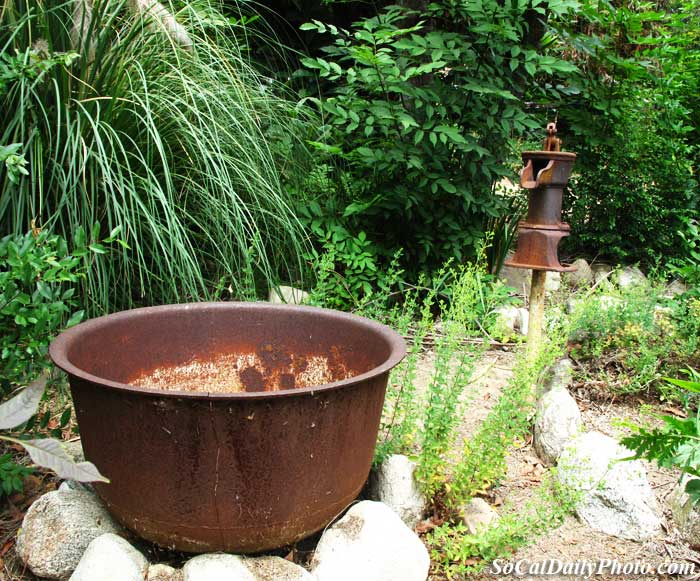 Cauldron at La Casa Primera historical site in Pomona.
While attending a photography "meet up" at the Casa Primera, which translates to "first home", I captured this image of an old cauldron and pump. The historical site is surrounded by regular homes and the full vegetation that surrounds the grounds creates a natural barrier. So much so, that I drove by several times without noticing the place.
I didn't have my Nikon DSLR with me, instead I carried my trusty Canon G10 which is what I used to get the image. It's a nice photo, but the overexposure on the bottom center rock bugs me. Oh well, we can't always hit home runs! If you're ever in the Pomona area, this place is a nice hidden treasure.