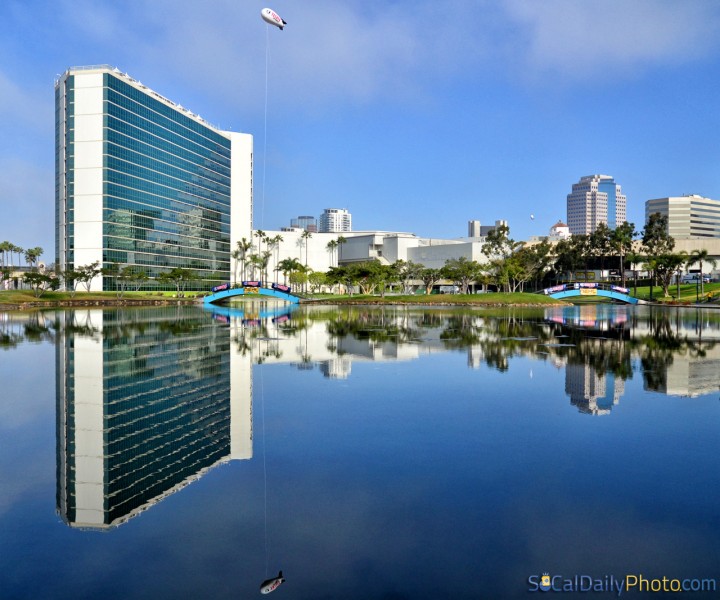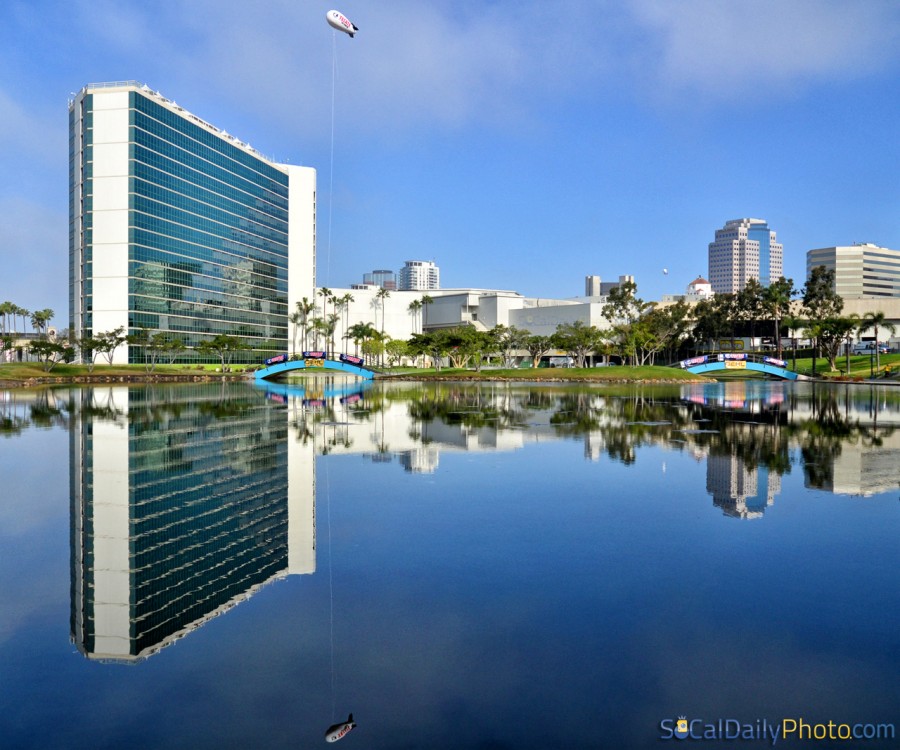 The Hyatt Regency in Long Beach on Pine Ave – The Lagoon Reflection
I'm a little late in posting this, but this was taken a few days ago during the Long Beach Grand Prix. It was early in the morning, Nacho and I were walking around looking for the Tecate private hospitality tent, when we noticed the reflection of the Hyatt Regency on the water.
It was perfect timing, because later in the day the wind created too many ripples giving it a completely different look. This photo was taken at 7:38 am, it's true what they say, early mornings and late evenings are the best time to take photos.
I am happy to say that we found the hospitality tent and had a great time at the Grand Prix. Lots of food and drinks, plus we were able to take a variety of photos, including the kind you see here.
For those interested in the camera settings, it was: f/4 at 1/2500 (handheld), ISO 160 at 18mm, camera set to Aperture Priority. Taken with a Nikon D7000.