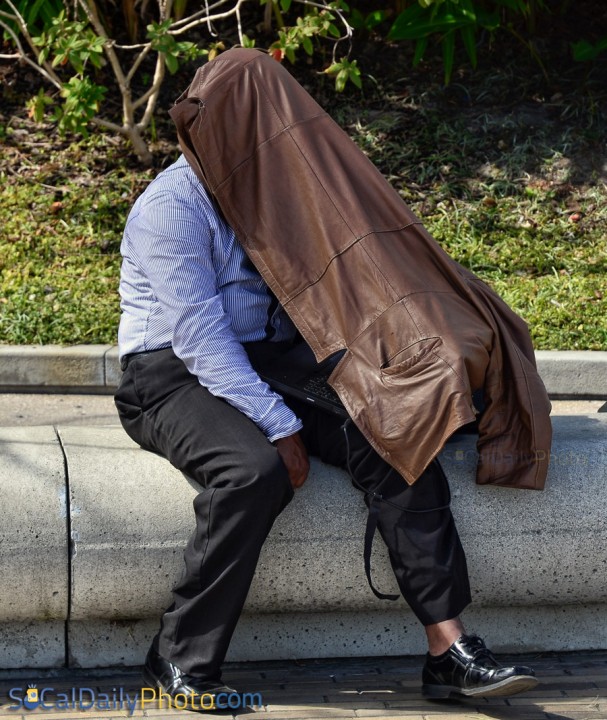 Man uses jacket to create his own outdoor "office" in Long Beach!
I was taking a walk along Rainbow Harbor in Long Beach when I noticed this man sitting with a brown jacket draped over his head. Initially, I thought it was part of some act or a movie/photo shoot. Nope, it was a guy using it so he could view his laptop outdoors. Yes, that's a laptop under there!
This area is a tourist spot, located next to the Aquarium, so there were lots of people walking by puzzled at what he was doing. I walked away and 20 minutes later when I passed him again, yes, he was still there.
I wonder what was so important to see on that laptop? I have a few theories:
He won the lottery and was trying to hide it from his family?
He misunderstood his boss when told to work "out on the field".
He was a spy from another country and this was a technique taught at "Covert Operations 101".
He was updating his Facebook account.
He was writing a blog post on how to create your own office outdoors.
Whatever he was doing, it was important enough for him to forget his left sock. I just hope he wasn't using it as a sock puppet with his left hand, I'd be upset at myself for not waiting longer to take a picture of that!
Sometimes people do the funniest things.