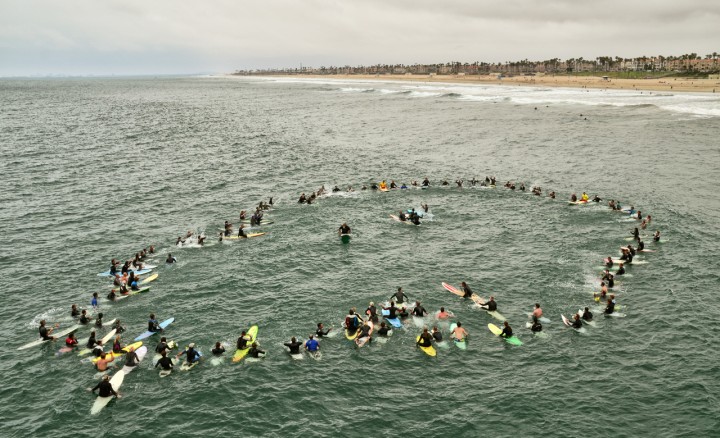 Kelly Morehouse Memorial Paddle Out in Huntington Beach
Earlier today on the north side of the Huntington Beach Pier a large group of surfers gathered to remember Kelly Morehouse. Besides the 100+ surfers in the water, even more gathered on the pier to be part of this memorial.
According to the LATimes, Kelly had just gotten engaged and was riding on a motorcycle with her fiancee when they were struck by a drunk driver. She died and her fiancee was hospitalized.
In the surfing community in is customary for friends and family to gather in this way (called a Paddle Out) when someone in their group passes away.
I didn't know her but I'm sure she would have loved that so many people gathered to remember her.