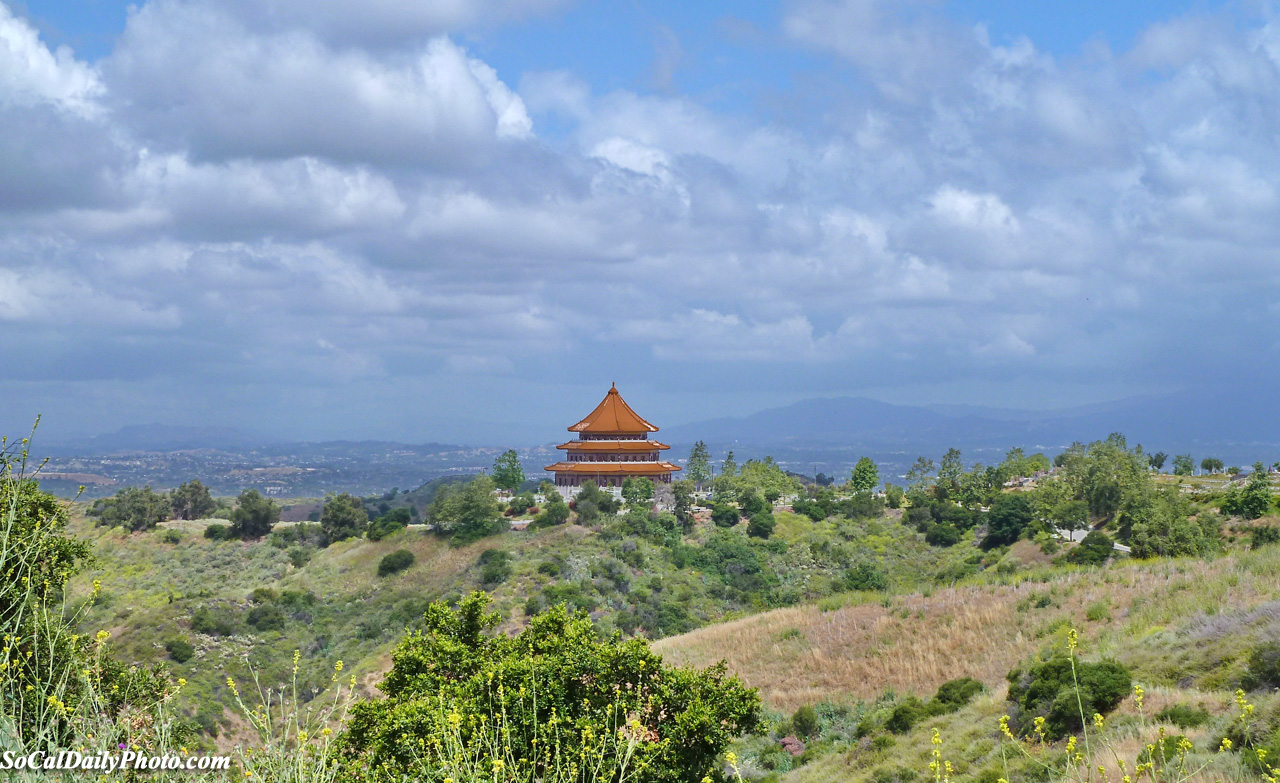 Private estate within the Rose Hills Memorial property.
UPDATE: Thanks to a reader, we found out that it's actually a "Buddhist pagoda/columbarium with tens of thousands of cremation niches".
While going on a 7.5 mile mountain bike ride at Turnbull Canyon this past weekend, part of the trail led us next to the Rose Hills Memorial property. I noticed this large structure at least three stories high, which I assume is one of the private estates in the cemetery property.
Not sure if it's one of the $400k options the cemetery provides, but the views from up here were definitely worth a million bucks!