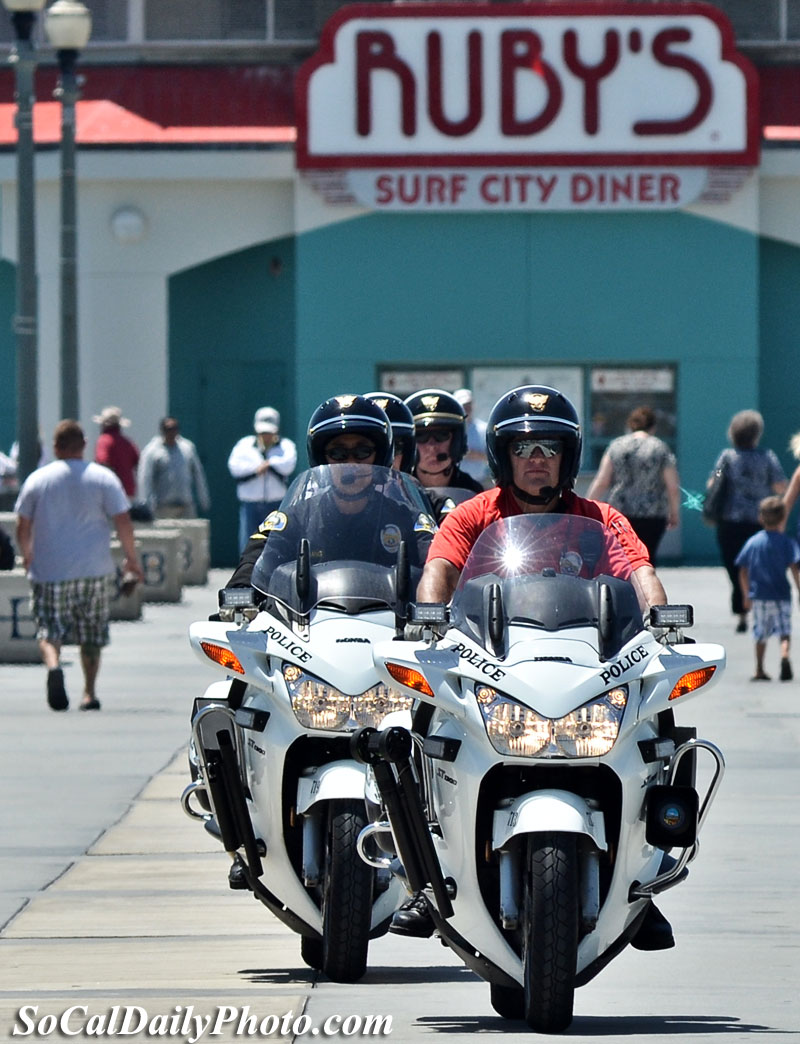 Anaheim Motorcycle Trainees at the Huntington Beach Pier.
Earlier today, while taking Huntington Beach Surfing photos from the pier, I noticed a group of motorcycle cops headed towards Ruby's Diner. These weren't regular motorcycles, they seemed smaller and from past experience I'm assuming this was a training group.
The leader, in red, was followed by at least three others in black. The sides of the motorcycles said they were from Anaheim, I'm assuming a training area must be nearby, after all the Huntington Beach Pier is not that close. The image above was taken as they returned from the end of the pier and their lunch.
Why do motorcycle cops always have that serious look? Reminds me of the show C.H.I.P.S., oh no, I gave my age away! 😉 Anyways, locally here in Orange County we like our police, it's probably why many local businesses offer deals to them all the time, like when Knott's Berry Farm gives them free admission each year.