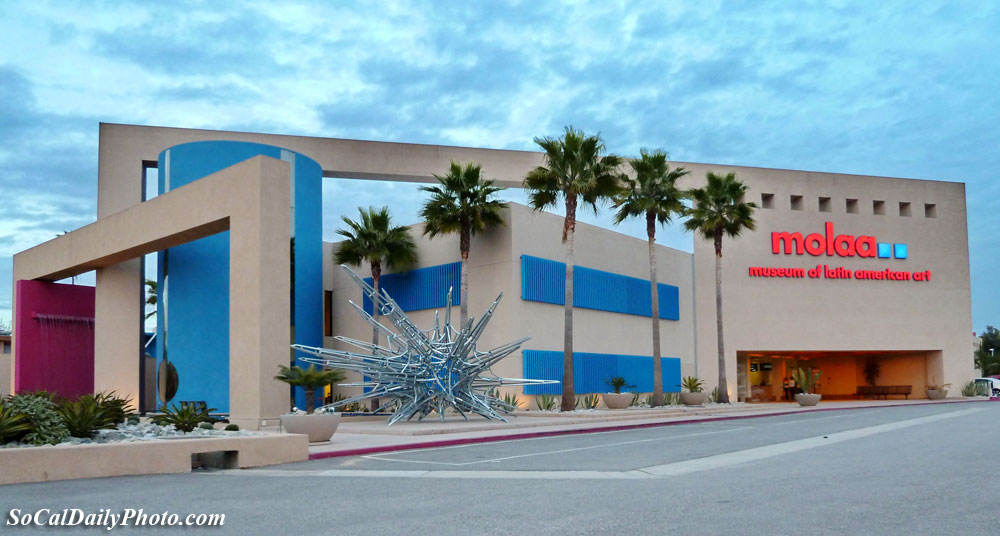 Museum of Latin American Art (MOLAA) in Long Beach, California.
Last night I spent a few hours a the Museum of Latin American Art, otherwise known as MOLAA.  We were treated to music by Johnny Polanco, while eating  traditional Puerto Rican and Cuban dishes.
Art and musical events are often held here, for example today March 20, there having a Women's Day Festival, with free admission.
The building itself is very unique. Using a wide angle setting on my Lumix DMC-ZS6, I made sure to capture the entire building with it's unique architecture and colors. My camera settings: ISO 200, focal length 25mm, f/3.3, at 1/30 of a second.