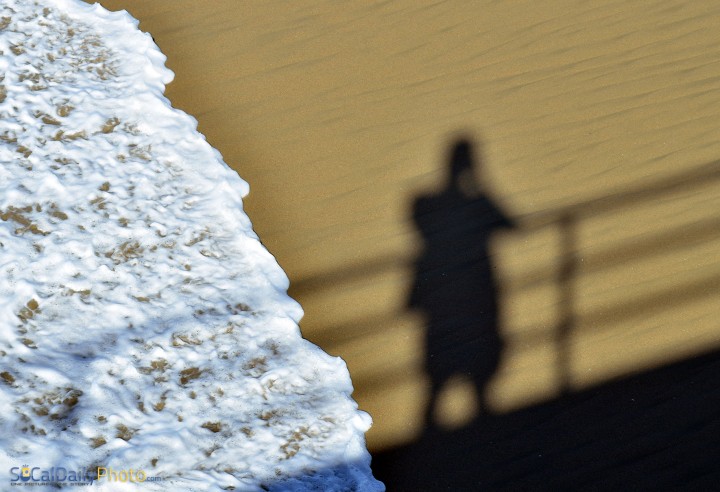 Beach Selfie
I love taking photos, but ironically I'm not too happy about my photo being taken. Not because I'm against people taking my photo, instead it's because I'm simply not photogenic. That's just the way it is, some of us simply don't look as good as we'd like in photos. I'm one of them. So when I take a selfie, it looks like this (see photo above).
I spend so much time at the beach that it's only logical that I photograph myself at the Huntington Beach Pier. With no one to assist me in my quest for the ultimate selfie, I decided to shoot my shadow under the pier as the water came up on the beach.
Maybe I'll use it as my next avatar? I don't know. What I do know is that I just acquired a second Nikon camera body and ordered two different accessories for them. So I hope to be out shooting more often, be prepared to see more photos up on SoCalDailyPhoto soon!