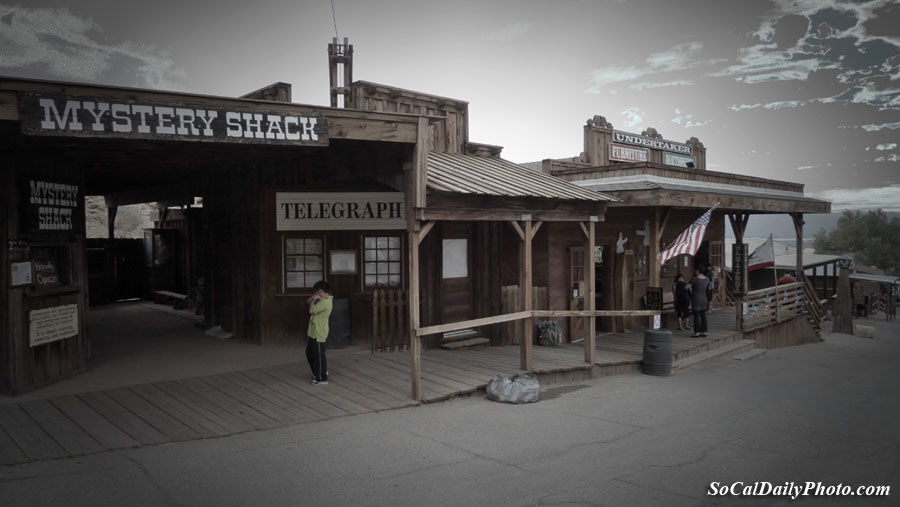 The Mystery Shack – Calico Ghost Town
Most people have driven by this ghost town, usually on their way to or from Las Vegas. Heading northeast on the 15 fwy, on your left side just past Barstow, the large "Calico" letters are mounted on the desert mountainside.
This town is now a tourist attraction, but in the late 1890's, it was a thriving silver mining town. The buildings and surroundings bring back memories of old western movies. The place is host of several events, this past weekend was no exception, it was the Just Cruisin 4 Fun Car Show.
As people were out enjoying the cars, this little boy seemed more interested in the Mystery Shack. Perhaps he was trying to figure out how the water in this tilted house can flow uphill!