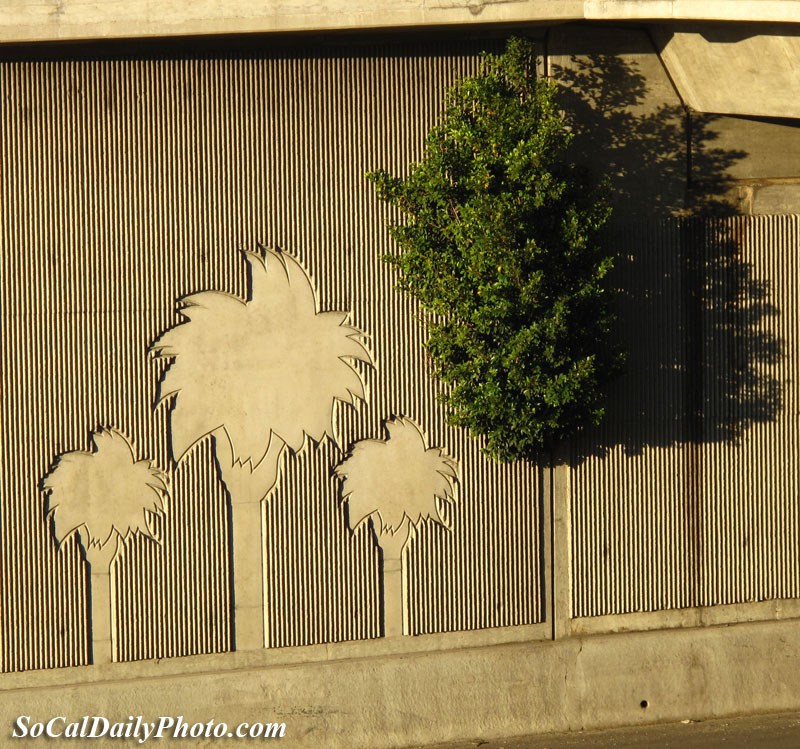 Nature imitates freeway art.
For the past year and a half I've seen this tree grow out of the cement wall off the side of the 91 freeway in Fullerton. Just under the Lemon St overpass of the 91 freeway, this tree seems to imitate the carvings of palm trees created when they built up the wall.
In the past I would always say to myself, "won't the roots damage the cement wall? Why doesn't Caltrans or someone remove it?" But now, it's become something for my wife and I to talk about as we wait in traffic entering the eastbound onramp of the freeway. We'll make comments like "maybe they'll trim the bush to match the palm trees!" 🙂
So next time you pass this area, don't forget to take a quick look at nature imitating art!