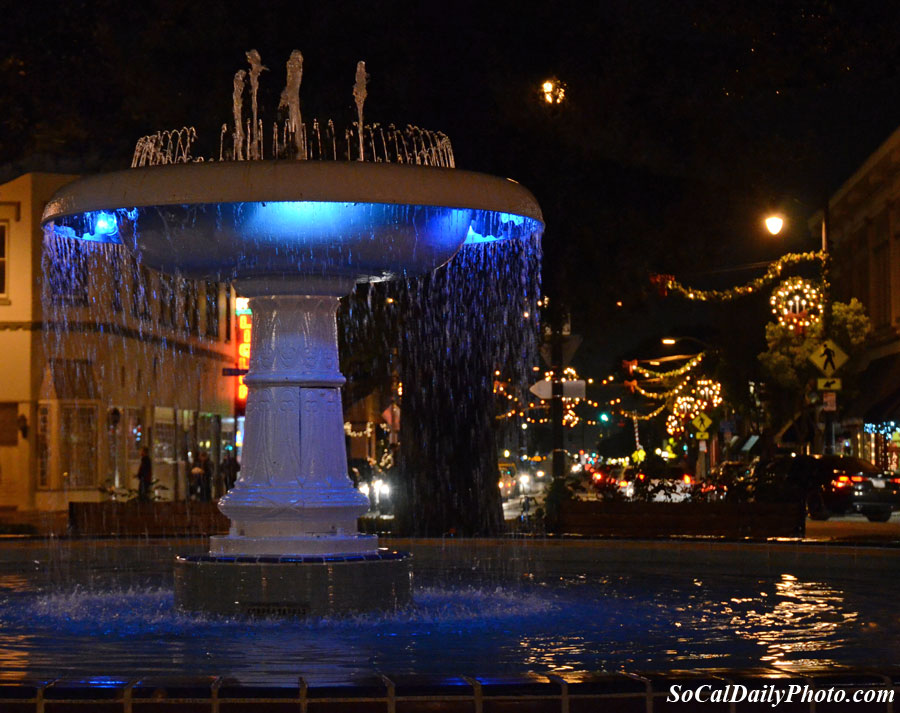 The Circle in old town Orange.
Old Town Orange is one of the few places in So Cal where the small town atmosphere can still be experienced. No need to drive hours away, Old Town Orange is only a few minutes away from anyone living in Orange County. With several antique shops, restaurants, and a beautiful center circular plaza, it's the perfect place for a walk anytime of the year.
During the Christmas season, the area is adorned with a large Christmas tree, Santa and nativity scene. Plus they light up the center fountain with holiday lights. My wife and I love eating at the local restaurants, visiting the local coffee shop then taking a walk to the circle to view the lights. If you're in the area, stop by and take a look!