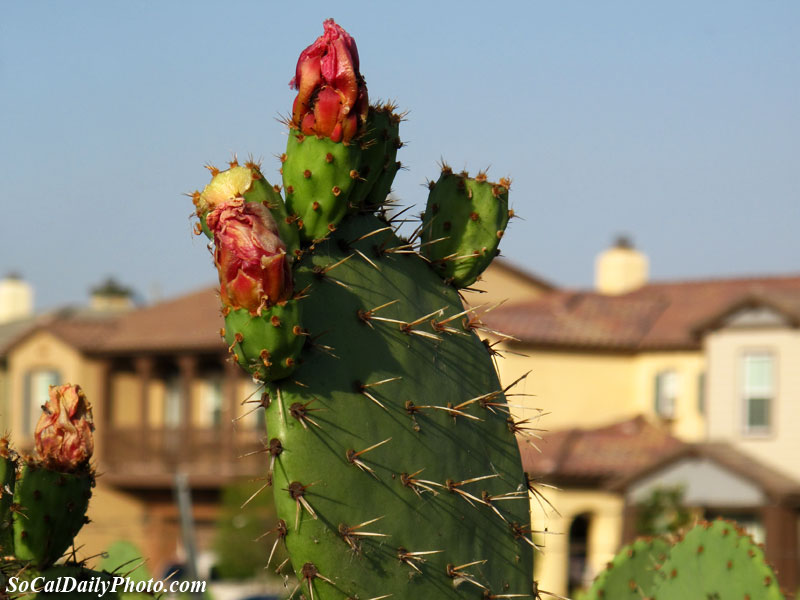 Opuntia flower from the nopal "paddle" cactus next to my home.
My wife and I take a daily walk after dinner around the neighborhood, but today I brought my camera to show you this large nopal or as some people call it "paddle" cactus plant. The main image above is a close up of the Opuntia flower growing from the cactus. Here is a wide angle view, showing the large area.
The nopal cactus is edible and found in many Mexican dishes. There's also the Opuntia fruit, which instead of the flower is a prickly round edible fruit that is sometimes called a "prickly pear" or in Spanish "tuna", go figure.
This group of nopal plants are hidden away in our neighborhood, they border the river in a common area, but are blocked by bushes and a fence. However, it seems a few people know about it's location as I've seen a few people harvest the ripe nopales.