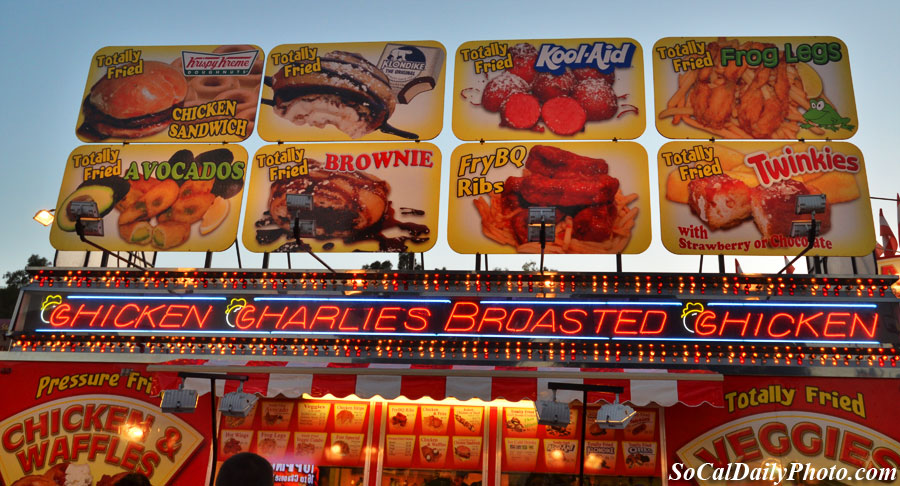 Chicken Charlies fried food vendor at the 2011 Orange County Fair.
Last night the wife and I were looking for OC Fair deals, as each year we make sure it's part of our summer plans. Because of the day-time heat, we decided to go after 4pm. Choosing to go later in the day turned out to be a great call.
This year, the OC Fair theme is "Lets Eat" and if you're familiar with "fair" food, it includes lots of fried foods. Seems every year the food vendors push the limit of deep fried foods. I mean, some of these are actually pretty funny, like the Krispy Kreme chicken sandwich or the fried Kool-Aid balls. Chicken Charlies is one of the veterans of the OC Fair food vendors, so it's today's picture of the day.